: Spread the word via social networks and email. « Back to Blog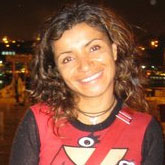 Congrats to our coach, Olaf Sabatschus, for winning the inaugural Ironman China under extreme heat conditions (104F and humid) from what we heard on ironman.com!
He had the fastest run and bike of the day. At the beginning of the run he was 2 minutes behind the lead, but he was able to catch up to him and win 21mins ahead of the second place!
ALL OUT Olaf!
As he always says: train haird, rest harder and race hardest! We are very happy and proud of you! Way to go! Now Ironman Brazil is waiting for you in 5 weeks.


Comments:
More than just a win!
by: Eric - 04/21/2008 08:03 AM
The win is awesome but the 20+ minutes he added to his lead in the run alone is extraordinary!