: Spread the word via social networks and email. « Back to Blog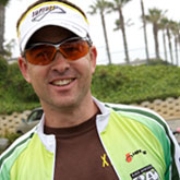 When was it a good idea to do a hilly century in 53/12? Well, last year just as we were heading out on a century ride (albeit much flatter course) one of my deraileur cables broke and I ended riding the entire ride in my 53/12. So as tradition would have it this was my yearly ride in my toughest gear only. No shifting- only pushing the cranks in some cases at a VERY low cadence. It was a tough day but certainly one that went into the "strength training" category.










Stay in touch with reciprocal links between blogs. Contact us for info.


Xtreme4 RSS

See these and many more videos at our YouTube Channel