: Spread the word via social networks and email. « Back to Blog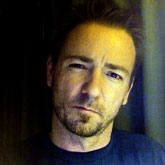 Team Xtreme,
Well, this is it! What a long journey it has already been. What started off as a harmless, seeminginly innoccuous question: "What do you think about entering a four person RAAM team next year?" tuned into a monumental production. Who knew it would require so much effort, planning, coordination and cooperation?

Solo RAAM, which the race is most known for is one of the most difficult physical challenges known to man. Crewing for a solo RAAM however is probably the easiest in terms of cost, number of crew, etc and can be done with just one vehicle. <Pause> (to dream about how nice that sounds). 2-Person RAAM adds another vehicle and some additional complications. 4-Person RAAM, i'm convinced, is the most difficult configuration of RAAM there is. While still allowing the riders to accomplish a very difficult challenge, it exponentially increases the logistical difficulty and cost. What we as a team have already acheived is truly amazing. The collective personal experiences and contributions of each of you have helped to make this crazy notion a reality.

So here we are, just days from the starting gun. No more, auctions, no more 3 hr meetings, no more soliciting, no more all night training rides. The chase car has been rented and outfitted and is currently on its way across the heartland. The leapfrog van has been disected, injected, hammered, nailed, screwed, taped and glued. It is packed to the roof for its journey out to California (and back) and is on its way. I'd guess it somewhere in the midwest by now. The RV is loaded with bikes and food and after pulling out of DC last night is likely making ground on the leapfrog van.

With only a few details left to finalize and a few days before we are all in San Diego/Oceanside, I wanted to thank everyone for their contribution and efforts. No matter how large or small of a part you have played, each and every one of you are important to our success. Thank you for your hard work and thank you for your sacrifice.

If I forget to show excitement or joy once the race hits the fan... WooHooo!! Let's go Xtreme4!

6Days
David





Comments:
Solo Raam
by: Been There - 06/09/2008 09:06 AM
There is no way possible for a solo competitor to be competitive with a single support vehicle. They also don't have 4 people splitting the costs/looking for sponsorship. To compare the two is like comparing apples to elephants.
My Bad!
by: David Mills - 06/09/2008 03:47 PM
Hey "Been There"--Just wanted to apologize to you and any others out there whom I may have offended. By no means did I mean any disrespect to you or other RAAM racers. I spoke out of ignorance. Best to you and any upcoming races--hope to see you out on the course.



Stay in touch with reciprocal links between blogs. Contact us for info.


Xtreme4 RSS

See these and many more videos at our YouTube Channel