: Spread the word via social networks and email. « Back to Blog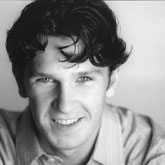 With the weather drizzly and only going to get worse, the "Fellowship of the RV" set out on a long and arduous task---Attempt to navigate their recreational steed across the country or die trying. Sure to suffer from bouts of delirium, stir-craziness and the most deadly-- poor hygiene, the Dwarf (Julie), the Imp (Kip) are lead by their trusty Cycling Human (Patrick). The road will be long and they will surely encounter foes along the way (State police, unyielding cashiers, construction zones, the border patrol and even the occasional tumbleweed---but under the guise of Xtreme4 advertising, their incomparable tracking ability combined with the Dwarf's uncanny knack to locate a Cracker Barrel within a days ride, the journey will be hard but conquerable. I only hope I live to tell the tale.







Comments:
sheet metal fabrication
by: sheet metal fabrication - 09/29/2008 11:21 AM
Precision sheet metal fabrication: Click to learn more about custom,precision sheet metal fabrication directory. The pneumatic cylinder manufacturers catalog, pneumatic cylinder supplier from here, pneumatic cylinder factories.



Stay in touch with reciprocal links between blogs. Contact us for info.


Xtreme4 RSS

See these and many more videos at our YouTube Channel