: Spread the word via social networks and email. « Back to Blog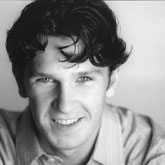 So I drive up to this gas station outside of El Paso, Texas around 5am because 1. I'm tired and need to switch drivers and 2. We need gas. So, I LOGICALLY go to a gas station. Boy, was I wrong. It's an older style gas station which didn't alarm me, nor did the need to "Pay First...Inside" sign, but when I walked towards the door I was greeted by this sign (see pic). Surely, they're kidding. NOPE. I walk in and there's this woman sitting way in the back watching some old rerun I think of Greenacres and she shouts, "NO GAS!" What? "NO GAS! We haven't had any gas for awhile now." What? "But, you're a gas station, right?" "Yeah, but it's new management and they haven't got the permits--but soon." "Oh, OK." And that was that. I should also mention I used the urinal---the ice filled urinal, because it didn't have any running water. Ingenious, yes--- Disgusting, certainly---Humorous, without a doubt.





Comments:
walking the walk?
by: Chris - 06/06/2008 03:52 PM
"The team is taking on "The World's Toughest Bike Race!" to raise awareness about alternative modes of transportation and carbon-neutral options. By pushing the limits of their endurance, Team Xtreme4 will redefine peoples conception of whats possible, and inspire others to use carbon neutral methods of transportation." And your support vehicles are a giant RV and an SUV to haul all of your support equipment/staff across the country. The first post I read is about buying gas, and the second is about running the genset to power the A/C and the laptop. I'm all for alternative transportation and reducing carbon footprints, but there seems to be a little disconnect here.
Paul (Xtreme4 crew)
by: RE: walking the walk? - 06/07/2008 12:53 PM
Chris, Thanks for your comment. We are well aware of how ironic (hypocritical?) it may seem to be championing the idea of alternative methods of transportation and of carbon neutrality given our main modes of support transportation across the country. We are doing what we can with the limited resources that we presently have. See our response to a similar comment: http://forums.teamestrogen.com/showthread.php?t=23562 -Paul



Stay in touch with reciprocal links between blogs. Contact us for info.


Xtreme4 RSS

See these and many more videos at our YouTube Channel