: Spread the word via social networks and email. « Back to Blog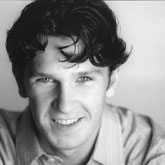 It's not a joke. Over 2,400 miles into the race and we're still battling it out. None of us expected this. We all thought there would be stretches where we wouldn't see anyone (and there have been), but it's been more of a game of cat and mouse with the 2nd place 4-man team from Ireland. At one point in the lead, Team Ireland now has been relegated to 2nd---and put up a strong fight to battle 1st place Team Yamaha. But what may have happened (we hope) is that those two teams have continued to beat each other up and we'll just creep in behind them in West Virginia. We've been crunching the numbers and dotting the "i's" and we think there might be something special that will happen in the next 24 hours. To wet your palate with the taste of an upset. Not only have we gained ground on Ireland in the last few stations, but our RV caught up with them in Bloomington, IN.






Comments:
eating up time!
by: Emily M - 06/16/2008 02:14 PM
I can't believe watching your stats checkpoint to checkpoint. Within two time stations, you made up more than 1/2 hour on Team Ireland!! I have no doubt you'll beat them out for the silver :)
Maverick & Goose
by: Josh - 06/16/2008 02:16 PM
Indeed, the pace is constant from Ireland, but Xtreme4 has picked it up the last two stations. You can almost feel the Xtreme4 teams excitement to ride a familiar area and have an excellent 24 hour finale for second place overall 4 person. We're watching like crazy!!
steal the bear
by: Lisa - 06/16/2008 05:09 PM
Requesting permission for flyby.



Stay in touch with reciprocal links between blogs. Contact us for info.


Xtreme4 RSS

See these and many more videos at our YouTube Channel