: Spread the word via social networks and email. « Back to Blog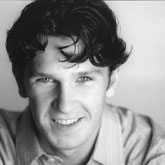 In an effort to travel across the country swiftly and better understand the "inner" workings of the RV, we decided to use the bathroom in the RV.

(Side note: as a team we decided we would not use the RV bathroom at all during the race, unless it was an emergency. According to other teams we spoke to, the effort that goes into finding a "dumping" site on the roads we'll be racing is difficult to near impossible. And with the amount of people on our team, it would fill up pretty fast.)

So how many flushes does it take to get to the red light that reads full on your RV? Well, after two days of straight travel, we neared a breaking point---and that was just the three of us. Thus the adventure begins. First, find an a place to dump the RV. Secondly, get to said location. And third, actually empty the RV.

So finding an RV wasn't difficult--but one that allowed dumping was. Patrick called several locations along the way in Arizona, and we finally found one...some 15 miles or so off course. (Remember, we're driving out on Interstate roads--highly populated, and still we had problems finding a convenient location.) The name, Casita Verde and the town, Casa Grande, Arizona. And as we drive trying to find this magical oasis in the desert we spot the sign. "RV Park: Casita Verde. ADULT COMMUNITY" WHAT!?!? What does that mean? Adult community? What is going on here? Are we about to drive into a nudist colony? Or rather, a nudist RV Park? It's already strange we're headed to an RV Park, but one that may have that small percentage of adults who enjoying being nude all the time AND live in an RV. This might be too much. Besides, the original adventure was action of "dumping" the RV. We didn't sign up for this. And as we drove into this gated, cinder blocked congregation of RV enthusiasts our eyes were on the lookout for any saggy overweight American looking to let it all out...literally. Thankfully, there was no one outside.

And as we proceed to the RV park office, we find out the woman we just spoke to about dumping the RV has left for the day. Are you kidding me? We just told her we would be on our way.

(Oh, and the woman who told us this tidbit was NOT naked. Whew!)

So, we were on our own and luckily we all watched the informational video about the RV, so it wasn't too hard by ourselves.

And on our way out we spotted a pool. Anyone looking? Nope? Let's jump in and cool off. We still hadn't turned on the AC in the RV in order to conserve energy. So a dip in the RV Park pool was just what we needed. Too bad we all didn't have a swimsuit.














Stay in touch with reciprocal links between blogs. Contact us for info.


Xtreme4 RSS

See these and many more videos at our YouTube Channel