: Spread the word via social networks and email. « Back to Blog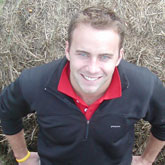 We had a great in depth team meeting covering sponsorship opportunities and next steps for planning and training. Right now we're in the process of scheduling our yearly training with epic events about every month leading up to the race. That will include week long bike tours in California, 24 hour race simulations, 375 mile rides in Puerto Rico, and Ironman races just to name a few. On the other side of things we're also starting to formulate our logistical plan for the race- and making sure we have all of our bases covered. Getting input from previous racers has been a wealth of knowledge. Everything from pacing and transitions to laundry and toothbrushes- both plan A and plan B.






Stay in touch with reciprocal links between blogs. Contact us for info.


Xtreme4 RSS

See these and many more videos at our YouTube Channel