: Spread the word via social networks and email. « Back to Blog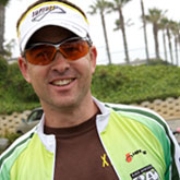 Nine of us rode 3 hours each this past Saturday to the tune of Coach Troy's Tough Love DVD for a combined total of 27 hours and and a bunch of virtual miles. While it was nasty cold outside it was a totally different story jammed into Chad's house where the fogged up windows was a slight indication of the heat we were pouring out. We went through plenty of liquids and had to mop us the floor afterwards. I think I even heard a couple people suggest to do an extra hour.










Stay in touch with reciprocal links between blogs. Contact us for info.


Xtreme4 RSS

See these and many more videos at our YouTube Channel