: Spread the word via social networks and email. « Back to Blog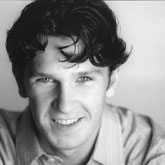 Thanks go to David and Mariana for a fantastic and most productive Crew meeting. Though several hours long, it was the first time I felt the team really come together as a unit and begin to conquer this race. Up until now our meetings have left me with an overwhelming wave of anxiety stemming from a lack of knowledge about the logistical side of the race, but tonight preparedness by all members calmed those waters into a serene and peaceful lake of hope. Without a doubt, our transitions and individual responsibilities as crew members will be more infused and enlightened by everyone's efforts to be prepared for tonight's meeting. Good show everyone!













Stay in touch with reciprocal links between blogs. Contact us for info.


Xtreme4 RSS

See these and many more videos at our YouTube Channel