: Spread the word via social networks and email. « Back to Blog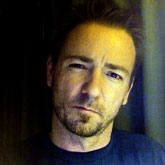 The crew team is starting to take shape. Crew member responsibilities are being defined and several crew members are emerging as leaders to fill key positions. Last night I proposed an A-B team theory, which seems to be a good basis from which to start despite having a few bugs to work out. In preparation for this weekends whole team training session, the first of four such scheduled events, we divided the crew into two teams and started assigning responsibilities for each team, car and person. We have a good basic plan in place and will put it to the test with a two team 6 hr simulation ride this Sunday. The two teams will compare notes to see what changes and if any need to be made and how to make improvements. The crew is the machine that will carry this team to success. The riders are the motor for that machine. Neither would operate without the other. The riders could not do this without a massive support effort. Yet, there is no reason to do this without the riders. With that in mind each person will play an important part in the greater success of the whole team. Race week will be upon us before we know it and we have a lot of work left to do. Everyone seems eager to jump in and get this train'a rollin'.



Stay in touch with reciprocal links between blogs. Contact us for info.


Xtreme4 RSS

See these and many more videos at our YouTube Channel