: Spread the word via social networks and email. « Back to Blog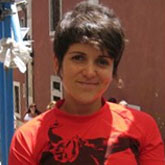 Today we had our first training ride, riders and crew members to simulate race conditions and test riders' rotations and rolling transition. The day started out bright and early at 7am at Christal & Eric's and then we headed out to the Total 200 course to ride: 2 chase cars, 2 leapfrog cars, 4 riders and 11 crew members. We split into the sub-groups and started practicing! Everything went pretty smooth and it was great training to find out what works and what needs tweaking... crew members's roles, navigating, race rules, riders' rotation & transition, nutrition, etc. Exciting stuff! We can't wait for June 11th... it will be a BLAST! More to come...








Comments:
filling machine
by: filling machine - 09/29/2008 11:09 AM
We are sell yogurt filling machine,cup filling machine, cup filling machine etc.



Stay in touch with reciprocal links between blogs. Contact us for info.


Xtreme4 RSS

See these and many more videos at our YouTube Channel