: Spread the word via social networks and email. « Back to Blog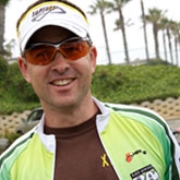 I went in for another tune up - a total body massage and re-alignment -at Healing Hanz with Raquel. After a week of biking in California and some very stressed out legs I was in dire need of getting back on track. I can't say enough about their services and expertise- it's a HUGE difference for our team to get this type of attention. If you're looking for excellent quality care for your body definitely check them out here.






Stay in touch with reciprocal links between blogs. Contact us for info.


Xtreme4 RSS

See these and many more videos at our YouTube Channel