: Spread the word via social networks and email. « Back to Blog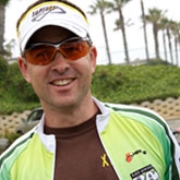 The much anticipated date auction was a huge success - the place was packed - and everyone had a great time with bids coming in from every corner. Christal and Patrick did a great job of auctioning off our single crew and riders all for a good cause while we even got some bidders from our own team! It was so successful in fact that we had more volunteers from the crowd being auctioned right there on the spot. Of course the entire team couldn't be more pleased with how much fun everyone had last night at the Hawk and Dove. Big thanks to Erica for organizing this smashing event and all the partners that provided tickets and dinners for the dates.






Stay in touch with reciprocal links between blogs. Contact us for info.


Xtreme4 RSS

See these and many more videos at our YouTube Channel