: Spread the word via social networks and email. « Back to Blog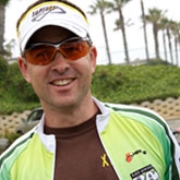 After a jammed pack week filled with work, packing and coordinating all the last minute details we're at BWI waiting to fly out to San Diego. It came down to the wire last night preparing communications central (satellite phones, computer, hard drive, iPods, inverters, splitters, phones, SD cards and readers, car adapters and ac plugs for all of them, camera, and the list goes on) and by the time I got to bed it was already past 2am... and up at 4:30am to head to the airport! Kinda like training to get into my new race sleep schedule! So hopefully with the extensive prep we've put into this we can all get some easy down time in the next few days. Soon our web site will reflect our race week layout- with live tracking and updates right on the home page. Ocenside here we come!






Stay in touch with reciprocal links between blogs. Contact us for info.


Xtreme4 RSS

See these and many more videos at our YouTube Channel