: Spread the word via social networks and email. « Back to Blog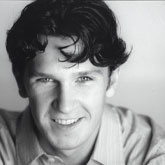 With only a few days away from the start of the race (9 to be exact), Team Xtreme4 gathered on Monday last week, one last time in DC to go over some last minute adjustments before heading out to Oceanside, CA. But fear not, everyone was well feed (thanks to Mariana's grilling skills) and in good spirits. Being that this was the last time we'd see each other before the vehicles set out across the country, it was imperative all bases were covered--and with Crew Chiefs Dave & Mariana, it looks like it will be a well run race...and well biked too.









Stay in touch with reciprocal links between blogs. Contact us for info.


Xtreme4 RSS

See these and many more videos at our YouTube Channel