: Spread the word via social networks and email. « Back to Blog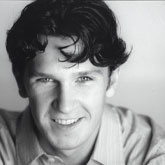 For those of you wondering what the heck is going on--we had Team Ireland within 5 minutes last night and then it happened...we made a wrong turn. For those of you who don't understand how this works, a wrong turn can cost you dearly. Luckily, after having sprinted all across downtown Clarksburg, WV (I think that's where we were) I finally got them back on course--but down an additional ten minutes. By the time we got to the RV to make a switch our deficit was big. Thankfully, Eric and Patrick picked it up and stomped all over the course. By the end of their shift, we were back only 3:51. But this game has it's up's and down's and after a 2:30 hour nap for me and the boys, the deficit had grown again. This time to 28:51. But we're on the attack again and as of the last time station we crossed at 8:16 and Ireland 8:01------only 15 minutes. We are killing these hills. And if you look at the actually racing time, we're only down 6 minutes due to the staggered start. Unbelievable! We're all excited to see everyone in Annapolis. And Patrick's wife Jen and her brother along with Sean Ward have already greeted us in the mountains. Great to see you guys! You have no idea how much that helps the riders. Cheers!




Comments:
make it up
by: mom pierson - 06/17/2008 08:55 AM
figured something had to happen--you can do---make it up--the finish line is just around that corner!!!!!!!!!!!!
You can do it!
by: Emily M - 06/17/2008 09:46 AM
5 mins behind at Checkpoint 48!!
GET EM GET EM GET EM!
by: Chad - 06/17/2008 10:42 AM
Title says it all!!!! PUSH IT!!!



Stay in touch with reciprocal links between blogs. Contact us for info.


Xtreme4 RSS

See these and many more videos at our YouTube Channel