: Spread the word via social networks and email. « Back to Blog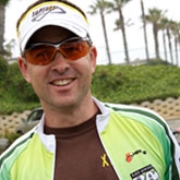 We're happy to announce that Race Day Wheels has signed on with Xtreme4! We've worked with them before at Ironman races and have great things to say about them- from the care they take with every customer to going out of their way to insure you have a solid race. It's awesome to have them on board.




Comments:
I'm Jealous
by: TJ - 10/30/2007 04:44 AM
What a cool idea. I wish I could do this "ride". Maybe one day, I'll get to do it. Always a dream of mine to ride cross country.



Stay in touch with reciprocal links between blogs. Contact us for info.


Xtreme4 RSS

See these and many more videos at our YouTube Channel