: Spread the word via social networks and email. « Back to Blog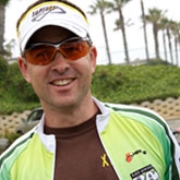 I just got off the phone with David Nerrow from Team Psycho (RAAM 2nd place 4 person male team 2007) and got a TON of great info in our PART I discussion. First of all- GREAT guy, and second we have a great consultant for anything we need to know as we continue our planning. These guys are pro and really know their stuff and it's a huge step for us to get the inside scoop on so many logistical details. I learned more about RAAM in the last 45 minutes than I have from reading countless articles and following the race through the years. This is huge! Thanks Dave, and I'll keep you all posted on our progress.







Stay in touch with reciprocal links between blogs. Contact us for info.


Xtreme4 RSS

See these and many more videos at our YouTube Channel