: Spread the word via social networks and email. « Back to Blog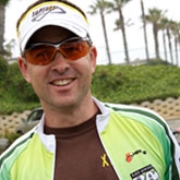 Getting up this morning in 40-something degrees and pitch black out was just not working. I've "officially" started my winter work/training schedule which means I'll get up early and work then head out for training rides mid day when it's nice(r) out. Today was actually great- saw the roadie crew out on their lunch ride and got some sunny hours in. After that I downed a chicken sandwich and fries while waiting for a tune up.






Stay in touch with reciprocal links between blogs. Contact us for info.


Xtreme4 RSS

See these and many more videos at our YouTube Channel