: Spread the word via social networks and email. « Back to Blog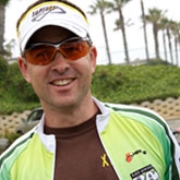 Phil, Laurel and I went out with a strong group for a hilly 60 miler today and pushed all the way back. It felt great to edge up to our limits and keep going. It was the first real cold day we've had so I got a chance to test out all the cold weather gear: booties, ear muffs, gloves, etc. All in all with the right gear it was pretty nice out even though it was 40 degrees when we started.

The only down side is that I had some type of rubbing noise associated with my free wheel or bottom bracket. It was hard to tell and not consistent enough to get it to act up when I was trying to figure it out. We passed by the shop when we got back and hopefully the tweaks there will keep it silently smooth.

After the ride we went over some of our sponsorship options as we refueled over lunch. Maybe had a few beers too. You need carbs right?






Stay in touch with reciprocal links between blogs. Contact us for info.


Xtreme4 RSS

See these and many more videos at our YouTube Channel