: Spread the word via social networks and email. « Back to Blog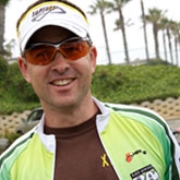 When you're training day in and day out it starts to take a toll on your body. There are recovery days and slower paced workouts that are intended to let you catch up but optimizing your body is important. Routine maintenance like stretching is critical to long term capability and I've been slacking in that department ever since mid summer when I raced IM Lake Palcid. That was clear when I got massage from Healing Hanz today after straining my back over the last month. It got so bad that I just couldn't take it anymore and realigning my muscles felt great. I left the session with a sense of renewal and some homework- namely stretching. We're fortunate to have such a great resource to keep us maintained as we train and race for RAAM. Now it's time to get back into a stretching routine and staying on top of any tweaks along the way.






Stay in touch with reciprocal links between blogs. Contact us for info.


Xtreme4 RSS

See these and many more videos at our YouTube Channel