: Spread the word via social networks and email. « Back to Blog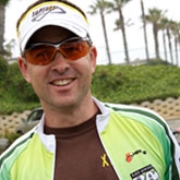 Looking forward to our epic training weekend in Puerto Rico- 380 or so miles in 3 days. We'll be emailing into the blog so make sure to check it out. Pix and all. More once we get there.






Stay in touch with reciprocal links between blogs. Contact us for info.


Xtreme4 RSS

See these and many more videos at our YouTube Channel