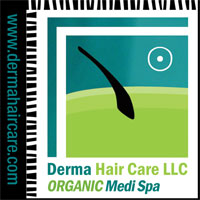 Derma Hair Care LLC
dermahaircare.com
Derma Hair Care LLC is the first ORGANIC Medi Spa in the US that has been recognized by Co-op America as a socially responsible GREEN company. The mission is to provide beauty as a whole without harming one's health and keeping enviroment in mind. Derma Hair Care LLC, is proud to sponcer Xtreme4 for their amazing event by providing the 4 member crew with all natural products.

Coconut Water for hydrating the body
Mahanarayana Oil, an inti-inflamatory pain releiver
Mother Nature Miracle, a complete liquid multivitamin
Colorescience SPF 30, complete sunblock against UVAs & UVBs
Detox Tea, detoxing the liver and bladder
Larabar, raw natural food bars


Browse the Donation Registry »
Join Team Xtreme4 in our quest to Race Across America and raise awareness about alternative transportation options. By cycling continuously for about a week, we hope to inspire others to use carbon-neutral methods of transportation. We need your help to make this huge undertaking a roaring success. Your donation will both defray costs associated with the race and help us to offset our own carbon usage. We'll keep you updated on our efforts to stay green and raise the money necessary to take a team from one side of the nation to the other.