Team Xtreme4 is a Washington, DC based team of 4 and a support crew of more than twelve others who are planning to go back and compete in Race Across America (RAAM). In 2008 Xtreme4 set the all time record for 4 person mixed teams in RAAM, and we want to go back and set a new record.
The concept of the race is simple—completing it is not. The RAAM start line is on the west coast in Oceanside, California; the finish line is over 3,000 miles away in Annapolis, Maryland. When the riders start, the clock starts. It doesn't stop until the team makes it to the East coast. First team across the country wins. The current mixed 4 person team record is 5 days, 22 hours, 40 minutes at a rate of 21.17mph.
OF NOTE
"Did you know that the bicycle is the most energy efficient transportation mode? It is 3 times more efficient than walking, 5 times more efficient than using the train and 15 to 20 times more efficient than driving a car ."
-- Transport & Mobility Leuven (TML), Belgium, studies the problems that occur with mobility and logistics. TML research focuses on traffic management, transport economics, environment, traffic safety and the consequences for society. This quote is taken from their October 2007 Newsletter.


It takes a whole team to race in the most grueling race in the world. Our team is in the midst of being built to get a great combination of talents, experience and drive. Meet the team:
Riders »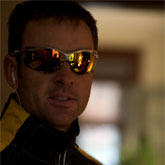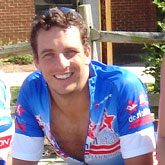 Xtreme4 is a team of four extreme cyclist and an awesome support crew geared to race RAAM- Race Across America.

2008 TEAM: RAAM Winners
Meet the 2008 Team »
Keeping our team mobile while racing across the country requires lots of food, inner tubes, safety and communications equipment and more. Donate today to help us get cross country and be GREEN racing it! We'll even enter you in our raffle to win fabulous prizes from our sponsors!