: Spread the word via social networks and email. « Back to Blog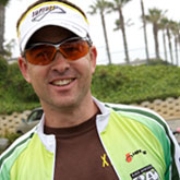 I was out in West Virginia and was able to get some good miles in - with lots of hills and some pretty stiff head winds. The day was perfect though and the leaves were all turning. Tim and I got to cruise the roads with hardly any traffic and make it into Lost River State Park. After the ride with got some great lunch and then went back to the park for a hike to the ridge.







Stay in touch with reciprocal links between blogs. Contact us for info.


Xtreme4 RSS

See these and many more videos at our YouTube Channel