: Spread the word via social networks and email.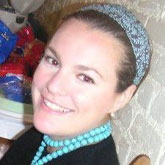 My fingers have almost thawed out, so I thought I'd post a quick summary of the toughest ride I've ever done (conditions wise, at least). Eric, Phil and I all agreed that it was pretty much one of the worst experiences we'd ever had on two wheels. But what doesn't kill you makes you stronger so…

The ride started with a flurry of text messages at 8 a.m. There was great indecision about sticking to our (boring) trainers or riding outside. Outdoors we were in the tail end of a winter storm that had brought freezing rain and sleet. But the weather reports said that there would be just overcast skies starting at 9 a.m. So like brave/foolish souls, we saddled up and rode out of town in a cold mist. 37 degrees, but warming up.

The roads were wet and the mist was a little chilly, but it was basically bearable, and seemed to be clearing. Eric had a flat, as is his habit on that particular stretch of road (the last time we rode out that way, he had two flats within about ten miles of each other). But for the most part, eating each others spray was the only real danger. We turned around a little cold and damp about 25 miles outside of town.

And then the fun began…

Drop by drop, it began to rain. The temperature wasn't rising and the rain was coming down in sheets. We had 15 miles to go, and we were completely soaked. Cursing the powers that be, we powered through some unbearable conditions.

There were puddles of freezing rain in my shoes, my jacket was soaked through, and my glasses were worthless in the rain. Every time we had to stop at a light Phil would wring out about a cup of water from each glove. Remember that this is in 37 degree temperatures. We were hypothermic.

As we rolled into town it became a race against time. We sped off to our respective houses, and with great difficulty unlocked doors and went straight to hot showers (PAINFUL). It was 50 miles of the worst conditions ever (with the real pain coming afterwards when my frozen feet had to contend with the warm water in the shower). But I doubt RAAM can throw anything colder and wetter against us (especially in Arizona in June). This was a great mental training experience.

It was, in a word, XTREME.