: Spread the word via social networks and email.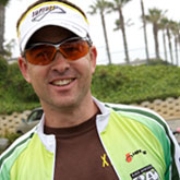 We had a record number turn out for Total 200- the fifth annual ride. Not having as many base or long miles in my legs this was going to be the toughest year yet for me. But with proper pacing and nutrition I felt I had a good chance at a good day. Let me say that again.. pacing and nutrition. I was good out of the gate and kept myself in check over the first couple small climbs as I warmed up. Not riding for the previous couple weeks wasn't optimal but I'm a new dad and those responsibilities have been a new ride for me. No complaints!

Anyway, I got off on the right foot but soon pumped up the tempo and took a good size group under my wing and flew to pit 1. So far so good. On the next section I shared the work. The following section (50-75 miles) was the breaker. I was rolling smooth but I got a flat just a few miles into that stretch and had to pull through on my own- not a bad situation to be in because I had my own pace, but admittedly I tried to catch them-what? Yeah, how the heck do you make up 7 or 8 minutes on a group of 20 taking rotations. Well, at the pit I was spent and only had a few minutes to catch my breath. Getting to lunch (mile 103) I knew I had sprinted too hard for a 200 mile day but what's done is done.

A few of us jumped to the fast group on the return trip so our lunch was short but long enough. The weather was great - in the 80's and the wind was now a predominant tail wind going back to DC. I always feel better after the turn and today was no different but the cramps started to creep in at 110 and I knew my pacing would slow. Bummer. I had to decide how long to push and when to drop off the back of the group. I did drop back some on the second to last and last pit. I felt lucky to only be back a few minutes and being able to start with the group at each pit. The last stretch my legs were half there but mentally I was twice as strong- the finish in sight always pumps me up. So even though those 17 miles were grueling I also enjoyed them. Coming in I noticed I was well above 20mph average for the day (under 10 hours for 200 miles) which was on par with other years.

We had a great group of riders and an even more dedicated group of volunteers that kept with us all day long. Pretty sweet for the training to get some long days in.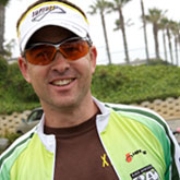 RAAM 2009 had a ton of races within a race and just as many inspiring athletes. If you haven't already, make sure to check out their website blog and videos. It's a great insight into the real stories going on throughout the race. Here are just a couple of the stories from this year.

CONGRATULATIONS TEAM CAN BE VENTURE
Patrick Doak, Carlos Moleda, Dr. Hannes Koeppen and Vico Merklein are extraordinary athletes doing extraordinary things. They rode on handcyles and knew that no team has ever completed RAAM in 9 days before on handcyles. They knew it would be really hard, they knew it would hurt (physically and mentally) and they knew they would do it. Failure was not an option. They arrived in Annapolis at 2.29am. The journey took them an incredible 8 days, 9 hours and 6 minutes averaging 15.02mph. THAT IS FANTASTIC!

ANN WOOLRIDGE, 50+ WOMAN
Ann has passed through Rouzerville, time station 49. She doesn't have long to go now. She is currently averaging 9.49mph and has been out there for 12 days, 16 hours and 23 minutes. It was a tough day in the saddle. Still rolling along with a panty hose bottle holder, a found object modified campy shifters, an ace bandage "Shermer neck" support and the relentless support of the crew. Ann will not be an official finisher but will likely secure the record for the fastest crossing by a 50+ woman. That record has been held since 1992 by Bonnie Allison.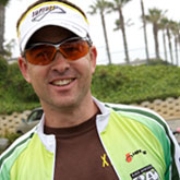 If you haven't been checking it out already - make sure to go to: http://www.raceacrossamerica.org
They have an alright blog which brings in little bits of info from the road about the teams and solo riders as well as all the TS (Time Station) data. I have yet to find out what the starting order was and the time difference- but likely like last year it was by team number every :30 seconds. So team 401 first then 402, 30 seconds later and so on.

It seems like they're really racing hard out there and have some great match ups on the road that will inspire them to push harder. It's always hard to tell what the conditions are like but they had an nice cool cloud covered start and this is a quote from the staff reporter:
"The desert winds were insane. Riders just enjoyed an 80 mile an hour tailwind that kept them cruising at 65km/hr."
-- Brandon

Now that's gotta be fun!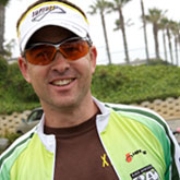 Awesome showing by Matias Palavecino (RAAM 2010) and Patrick Serfass (RAAM 2008) at the Dextro Energy Triathlon. Matias came in 2nd overall and Patrick was right on his heels at 11th overall. Very impressive - way to represent!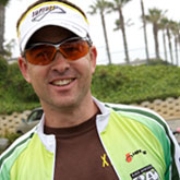 Great ride this afternoon- doing laps and pushing hard here and there for a nice constant- what? - yeah, like 8 laps. I think the first 6 were in under 50 minutes. Anyway, as I rode around the short loop I couldn't help but think of the solo racers on their way across Arizona today. Here I was breathing hard for an hour and they were just getting starting on a 10 - 12 day journey. 24 hours a day. That's a lot of loops. Those days don't include much rest, the clock never stops, decisions are made in a daze, and the miles blend all the towns you pass through. What a thrill they must be feeling. They get to let go of the reality we live in for a short while and just bike. Sure they might hallucinate. Possibly endure extreme saddle sores. But it's fun.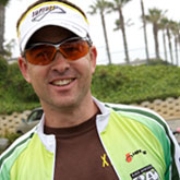 Yesterday I finally felt smooth on my TT bike with a glimpse of getting back to top shape. It was a cool morning and I was up before I had to get ready- a good sign I was well rested. I had no idea what my workout was going to be but when I showed up to the Point there was no real structure. We rolled out as a warm up and soon enough I saw Ryan "stroll" by at a good pace. Looked like he was doing a steady consistent effort and I kept him in sight and picked up my speed. We were rolling at about 25mph and I gave myself a mile or two to catch back up. After about four long loops (5.6 miles each) my average was well over 23mph and there were a few sipirited sprints on the back side to really push the heart rate. It was a solid hour of work with a warm up and cool down. All in all I felt great and ready to get back out on the longer intervals.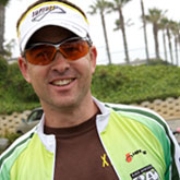 We went out for a 75 miler this past weekend. Our standard ride on Saturdays- out into the hills of north west Maryland. The pace was high right from the beginning and with each pull the intensity kept growing. None of the guys wanted to hint at slowing down and that drove us steadily right back home. It was a fast ride and we came in at about 21 mph average which for an early season ride with good size hills was great. The idea of competing in RAAM this year (2009) would be interesting but the reality of all the logistics and timing has us clearly focused for 2010.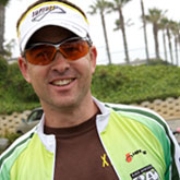 Other than the Lighthouse Tour most of the winter rides amount to a quick 40 miles with some short steep hills. It's routine but it does the trick. Today though we drove out to someplace near Annapolis (the official finish line of RAAM) and set out for a longer route. 70 miles was the plan, that grew to about 85 by the time we got back. We charged through with hardly any breaks and a steady fast paced effort of about 20mph on a "rolling" course. It was certainly not mountainous but it never really settled down to being flat or anything like that. It was a great ride though - strong riders that kept pushing and we tempted each other into taping our legs as much we could.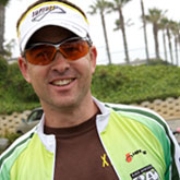 It's early for 2010 and we know it. But time flies when you start to plan for Team RAAM. We got some of riders and crew chief together last night to brainstorm on 2010, the team, the logistics, the cause - but mostly to see what the vibe is. Who wants to crush it and where does each person find the passion. The energy was high and it only ignited my desire to ride even more.

I can't wait. The feeling of flying down two lane mountain passes at close to 50mph in pitch black while negotiating to pass another team car... well you don't get to that every day. Who gets to wake up in the wheat fields of Kansas and catch the first light of day as your shift starts. Or not grasp if you're going up or down in the midst of a fog filled night in the hills of West Virginia- because it doesn't matter that you can't see a horizon or your computer, you're always pushing on the pedals.

I take it back- I once said it was fun. This is way more than just fun, it's like spiking your adrenaline for a week to the point that when you make it back home you just can't reacclimate to these "normal" days.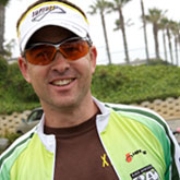 I just rode the Lighthouse Cycling Tour for the third time. This was the first time I took on the challenge without a full on training schedule in the works and a full season of races already planned out. You could say it's my off-season – the first one in a few years. And with about 400 miles in 3 days, the first being the longest at 160 miles, it really fueled the fire. Sure it was a bit painful here and there- mainly the lack of training miles in my legs but also the searing heat I haven't experienced since last summer. Going from below freezing temperatures in Washington DC to Puerto Rico, what I call double 90 (90 degrees with 90 percent humidity), is both a blessing and a brutal assault on your starved muscles. But it's fun. So I'm jazzed about getting back in the saddle- riding across some states- trading in a bbq for a double century, putting some serious miles.

When I get back from my week off- the plan is to stir up the team. Get them thinking and gear up the right group to go back and push hard in 2010. Every minute counts and there ain't no coffee shop rides.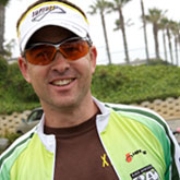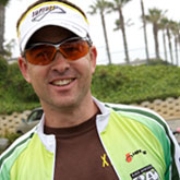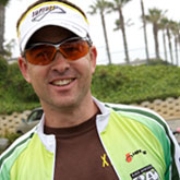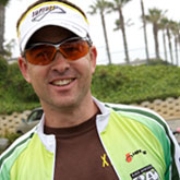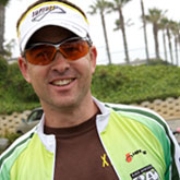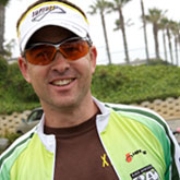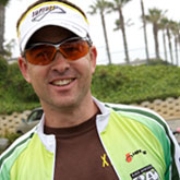 Race day is here and about 7 hours away from rolling out from the Oceanside pier. I've not been able to sleep past 6am any day this week even though lack of sleep is fast approaching. But I'm feeling great and rested, anxious to start getting those miles in. The most tiring aspect right now has been waiting, planning, and plotting without being able to go Go GO! Soon enough. And now only hours to the launch of a week full of biking round the clock with my teammates and crew. How kick ass is that?

We have 2 bikes per rider all set up and ready to roll, a dozen extra wheels and more maps and elevation charts with scribbles and highlighted marks than you can imagine. Three route books with 200+ pages each marked and noted, 14 eager crew and 4 riders that are gonna push all the way to Annapolis.

Yesterday we toured the first section of the course because there are even more strict rules (all with penalties). So we checked out the grades, allowed pullouts, turns and all that jazz. Having trained on the final 300+ miles of the course into Annapolis a couple times will definitely be a huge help as we make it back. The rest - well you gotta leave some surprises!

There is still stuff to do but the list is short and sweet compared to those we had days, weeks and months ago. At this point we could roll out of here and be totally on track but a few more bells and whistles are still in the works. The planning stress is slowly- no, actually quite quickly- evaporating from my compulsive brain and leaving me more and more relaxed as the start approaches. It's an awesome feeling knowing we've put in the time and training that now even though we're newbies on the block (there are so many veteran RAAM riders) that we're poised to cruise through this in an organized logistical attack on the course. No doubt we're ready. And I can't wait! For all of our friends back home, here we come.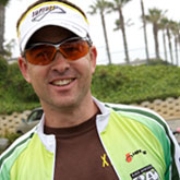 The excitement and the time change makes it easy to get up at 4 or 5 am... Which I'm trying to maintain since my race rotations will have me riding until 1am and then at 6am again. I figure I'll be zonked so getting to "sleep in" til 5.40 or so will be great. Uh hum, better anyways. Today is inspection day which marks the first time we can get race time penalties if we don't pass the 426 point inspection. That's right, penalties start at 15 minutes and each additional one goes up by 15. so the 4th is 60 minutes! And you're DQ'ed after 5. Rules and regs book is about 100 pages and there are forms for everything. To give you an idea we need to have a 3 inch by 1 inch reflective strip on the crank arm which can be seen from the rear. Note that we have 8 bikes (2 cranks per) and that is just one of about a dozen reflective strips on bikes. Extra batteries is mandatory.. The list took all of yesterdy for our entire team to complete! But we are way ready and I hope to be OFF my feet more t oday...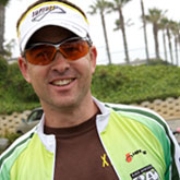 Today we've been getting ready - the entire team putting together all of our gear and finalizing our vehicles for inspection tomorrow- plus a few bells and whistles we'll be enjoying during the race like a speaker system that allows us to listen to our iPods from the chase car as well as get radio communications for directions and inspiration. It's been amazing to see the team come together and outfit this moving command center: banners for our sponsors, lights, flags, race decals and reflective strips, 8 bikes to tune, 20-some wheels, coolers, crew bags, food, emergency supplies, bike parts, jumper cables, toothpaste and the list goes on. It's best in pictures- those are coming. Needless to say it's like preparing for a non-stop week of craziness and unpredictable circumstances- along with everything we are expecting! We're organized and knocking out what we need to get done. The temps are rising and we're all ready to ride too. Can't wait... 3 days to go.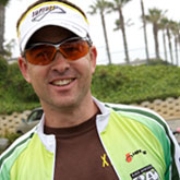 After a jammed pack week filled with work, packing and coordinating all the last minute details we're at BWI waiting to fly out to San Diego. It came down to the wire last night preparing communications central (satellite phones, computer, hard drive, iPods, inverters, splitters, phones, SD cards and readers, car adapters and ac plugs for all of them, camera, and the list goes on) and by the time I got to bed it was already past 2am... and up at 4:30am to head to the airport! Kinda like training to get into my new race sleep schedule! So hopefully with the extensive prep we've put into this we can all get some easy down time in the next few days. Soon our web site will reflect our race week layout- with live tracking and updates right on the home page. Ocenside here we come!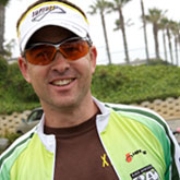 It's been a roller coaster few days getting all the vehicles customized with lights, storage, beds, computer platforms and a ton of other stuff. If I had more time I'd tell you all about the details! More to come as soon as we get these rigs and all our gear on the road off to the west coast later today.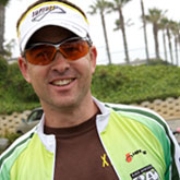 The official start for RAAM teams is June 11th at 5pm EDT (2pm Pacific Time), just two weeks away! The focus now is gathering our gear and finalizing the race plan, packing and setting off for the west coast. We're taking a ton of stuff to fuel our bodies and enough gear to ride through any type of weather from freezing midnight high speed descents to scorching furnace midday zero humidity climbs in the desert. And of course backups for just about everything except our legs. It's no coffee shop ride that's for sure.

The excitement is on full throttle as the magnitude of the race draws near. The massive training to get to this point, the years longing for it, and the vast amount of support from sponsors, donors, pledges and all our friends and family has ramped up for our departure. From here on out we're on a taper mode and making sure we get rolling in the best shape we can.

Much thanks to all of our supporters and we'll keep you very well connected during race week with up to date coverage right on our home page... photos, blogs, maps, stats and all that good stuff.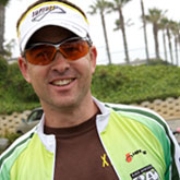 The training and planning - not to mention huge amounts of meeting time - has definitely being paying off in our race prep. Last night we made it to Annapolis on our second 24 hour training race simulation. We had a ton of fun and we executed our plan so much better that we actually saved almost two hours! Sure we rode a little faster but the big time savings came in our crew and rider rotations that are now becoming standard procedures. With most of our core group out there even a few very helpful one-day volunteers were able to step into our machine and not skip a beat.

The night riding was challenging with a ton of fog limiting our visibility to about 25 yards at times. But we came well prepared with lights mounted to our vehicles in order to see when we were getting ready and coming off. All the details started to fit and the dedication of our crew is second to none. It was a great feeling and having 4 engines all hammering away was a thrill. We rolled in to Annapolis in paceline formation well ahead of schedule and celebrated afterwards.

More details to follow- and I'm sure some videos too. Pix from Paul and Christal.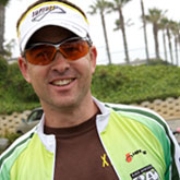 The plan was to meet up at Hains Point (our standard weekday ride) and get in some intervals. The kind were we could still breathe after a set. The translation to that is that we went too hard the day before. But the fitness we're all gaining is certainly a treat when you can put it to the test. Apparently even though I was "invited" by my teammates to come out this morning I was the only one to show up. Maybe that was the plan all along! It didn't matter- getting out on a crisp day to put in some miles was refreshing. I was pumped and jamming along until I looked up to see a long stretch of water... the point was flooded. I ended up doing horseshoe loops so I wouldn't have to ride through about two feet of water on the end.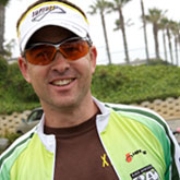 We went out this morning on our usual training ride around Hains Point- dodging all the debris from the flooding the last few days. It was like a video game trying to avoid the monster tree limbs and trash that was swept up by the river. The up side was the gate was closed off to traffic so we had the point to ourselves. We also tested out the rider radios from rider to rider but also back to the car - Kip was taking pictures while his brother was driving. That allowed us to really get a sense of how clear you could get directions from the chase car. Next up is to see what kind of distance they work at to possibly talk between support vehicles as well. One interesting aspect is that we could all be on the same channel and essentially have a discussion style communications on the fly. Just in the course of a half hour we got the feel of how they worked and felt like second nature. We'll get plenty of time to test it even further on our 24 hour race simulation this weekend.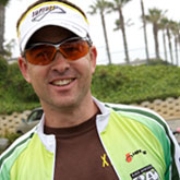 Andrea, Patrick and I, along with a bunch of other crazy triathletes, headed to Skyline to do an amazing 2 day 220 mile ride - none of which is flat. We were determined to go out and get some great riding in but as we showed up the mist of rain turned to sheets and kept falling steadily. No matter that we couldn't hardly see the other side of the parking lot-- we were still getting ready and after a long departure we tackled the climbs right from the beginning. The fog was thick. The climbs warmed us up. And the wet windy descents were bitter and chilling. Luckily those went quick and the climbs reheated our drive. After about 30 miles into the ride the organizer came up the road and told us the park police wanted us off the road. I was in disbelief. Now? The logistics of it were impossible to get 40+ riders into one SAG van with a few cars so we turned around and started to head back to our cars. On our return we began to see a few bikers zooming down a hill in the other direction. What was going? Long story short- we turned around again, were shuttled 20 miles to another meeting location, then waited all the while freezing in wet clothes without any biking to keep us warm. It was a mess. Patrick and I were done with waiting- and I suggested we head back to look for RVs (one of the critical items left on our list of to-dos before the race). So then we headed back to the car. Andrea was solid waiting out the storm and started back up the next day for the full 100+ miles on the return trip.

We met up with Mariana and shopped the RV market while trying to get more info from a couple places. We ended up getting a great overview and then Patrick was able to follow up with our contact and secure a great deal for the team. So while the ride was a bust we felt good about getting another component of our plan nailed down.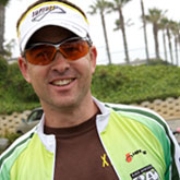 With a fair share of weekday riding we're also training about 8 hours or more (4+4) on the weekends and building in more and more hills as we get closer to the race. This past weekend we headed out into Maryland- one of our usual routes- and kept a good steady effort for most of the ride. Knowing you have two full days back to back means you can't leave yourself totally spent on day one- so there's some pacing involved although I think we all have a hard time "saving" any for the next day. But I was excited to see that coming back on the second day I felt stronger and energized- slowly raising our average speed throughout the ride and coming in at over 21 mph when we made it back into town (first day was 20mph+).

Racing and training are always a bit different. Right now we're doing some shorter more intense workouts during the week (1.5 hours at about 23mph) and then longer endurance rides on the weekend (4 hours at 20mph). This gives a good mix of saddle time and speed work. How that translates to race week is that we'll be using our speed in 30 minute efforts, switching between two riders every half hour for about 5 hours. And obviously needing the long term endurance as our muscles go into multiple 5 hour sets every day for a week- non stop. Ideally we'd go into the race with a predetermined race pace that we can keep consistently without going too hard up front and then dying off. At the same time we'll be fighting for every minute to go as fast as we can within those limits.

Next up on the weekend training schedule - two 100+ mile days of wonderful Skyline Drive. Nothing about that ride is flat and pacing will be everything.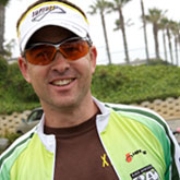 I remember starting this journey about 16 months ago and a few people mentioned that the training would be the easy part. Training to race cross country in 6 days would be the easy part? You bet. I would try to explain the complexity of the logistix but I wouldn't even come close. The idea is simple- keep a group of 18 people moving at a steady 20+mph for a week. Everything else is the minutia that takes months to work out in order to have a solid plan- and then that's just the plan- the real deal has to be flexible beyond your imagination so you don't dig yourself into a hole. What do you mean the light bulb burnt out? Guess what- there ain't no Radio Shack in the middle of the desert (although one is coming soon I'm sure). Well, duct tape that flashlight to the rider.

To throw some insight into the workings of Plan A- there are 3 vehicles, all with drivers and navigators round the clock, rotations for all those people, transitions every 20-30 minutes for the riders with time zones and 54 time stations to clock in to, over 300 meals to coordinate and nutrition to fuel the engine (riders), 8 bikes, 20+ wheels, 50 spare tubes and boxes of parts, insurance, budgets, and a bunch of opinions. Then there's the little things like toothbrushes, laundry, petty cash, contact lenses, washing, GPS coordinates, a 200 page rule book with penalties to match, contracts and waivers, gear and promotions, media, dating (refer to date auction entry), and meeting on about every single aspect to keep everyone on track. Who's doing what? That's Plan A. Don't ask about Plan B.

No wonder the training is the easiest part- it's the part that requires the least amount of thought! I mean we all know how to ride a bike- so go ride. So with that in mind each weekend is filled with 150 miles of riding, and about 8 hours of mental rest! Even so it's an amazing opportunity and an exciting venture, with much more than even the well prepared thought would be involved.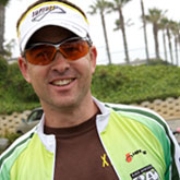 While we we think we have the sexiest crew doing RAAM the training is not always as exciting as you'd think. We're aiming to get in about 150 miles of hills and more rugged terrain every weekend from now until race week but our weekday workouts are not as interesting. We live on Capitol Hill and getting our hill workouts in before work can be challenging- Hains Point and other rides provide plenty of time trial and flat courses. So to mix it up at times, like this morning, we'll do hill repeats around the Capitol. That means going up the roughly 75 foot hill over and over and over again- actually over 25 times this morning. While it's not super exciting it's nearby, gets our heart rate up, and we get to pump through about 2,000 feet of climbing in an interval format ("on" going up and "off" going down). Sexy? Not all that much but it gets the job done.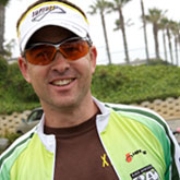 As you can see on Phil's map we decided to simulate the last 315 miles or so of the actual race course. This would give us some insight into what we would be up against in the home stretch but also give a real view of how to follow race maps/directions and see what type of roads and conditions we would face. So even though it was a long ways out to the start it more than worth it.

Of course this was "just" training so the two cars and one MINI van were hardly the amount of space we'll get from 3 full size vans... and so it was a bit more challenging to sleep, organize our gear and move in and out easily. For a 24 hour exercise it was fine but having all those things in place will be critical race week. I took my first nap out on the road- literally. Sleeping on the pavement in a pull-off on the protected side of the minivan- even then the truckers hauling through was enough to keep me on edge wondering if I was going to be squirrel meat. But the rolling brook and starry cool night was enough to get me almost asleep between drive bys.

We learned a ton and now that we've had 4 training events we're really excited about putting all that to work on our last 24 hour race simulation in May. Everything from rider/chase car communications, food prep, sleep rotations, fuel and potty breaks, group a/x transitions, night rotations, rider logging, navigation systems, vehicle signs and lights, flat tire changes, toothbrush accessibility, riding with a helmet, and the list goes on. But having gone through these events we feel we have a great handle on what needs to happen next and what will allow us to have a smooth race. There's always going to be an X factor- our plan and equipment will need to be flexible but with a strong backbone to structure we should be able to handle those other items with ease.

We each pulled two group rotations (4-5 hours each) and split that up between two riders. When we were ON we would divide that 5 hour section into 20-30 minutes on/off between two riders. So it allowed us to keep our intensity up without totally wearing us into the ground. Actually, even though I was feeling it I was ready to keep going at the end. We also switched off more rapidly during the climbs and took longer pulls during the flatter sections. We even simulated the time stations and penalty station to go through all the motions. Nearing the end of the route the Saturday afternoon traffic going into Annapolis was a feat in itself, but the enthusiasm (even on a training event) to get to the finish line was a huge boost.

I could go on and on- it was a great experience and I think we all came together as a team to move ahead as quickly and safely as we could. I'm totally pumped about going out again and can't wait for race week.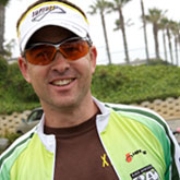 The much anticipated date auction was a huge success - the place was packed - and everyone had a great time with bids coming in from every corner. Christal and Patrick did a great job of auctioning off our single crew and riders all for a good cause while we even got some bidders from our own team! It was so successful in fact that we had more volunteers from the crowd being auctioned right there on the spot. Of course the entire team couldn't be more pleased with how much fun everyone had last night at the Hawk and Dove. Big thanks to Erica for organizing this smashing event and all the partners that provided tickets and dinners for the dates.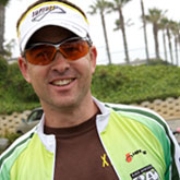 Ironman Arizona was down right brutal. The heat and windy bike course made for a much longer day than most had anticipated. Andrea, Mariana and myself took part in this sufferfest along with over 2000 others on the hottest day of the year. Thanks to all the wonderful friends that cheered me on from afar and let me tell you it made a huge difference getting all your well wishes and encouragement. Never before have I contemplated dropping out of a race, until Sunday. It took me only two miles on the run (or about one and a half) to reconsider and question my options, and think about my long term plans for RAAM. And I did that every mile until mile 21. It was a TOUGH day. Suffice to say I had issues I never thought I would have-- and then some. But everyone did. I didn't talk to a single person that didn't get beat up on the course and even come close to their goal. In the midst of all that I did reach into my vault of support from you all to keep on going.

More to come in my race report... including changing 808 flats in the desert, passing pros on the walk, and how sun burn can hurt more than cramps. I promise not to make you wait months for this one. I need to write this one up and get it out of my system.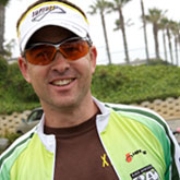 With 3 weeks to go until Ironman Arizona training is in high gear with a big mix of swim, bike and run. And even the shorter workouts (1.5 hours) are packed with higher intensity work. 40 minute intervals on the bike that push you mentally and physically. I could really feel the fatigue by the time Thursday rolled around when I had to push out a 16+ mile run. But somehow by yesterday- after having been cranking the pedals almost every day this week- I felt stronger. I could have been a dozen different things like nutrition, bike fit, not drinking, more sleep, etc but whatever it was it came at the right time! The next two weeks aren't that much easier- in fact my runs will get longer as will my bike rides.

Looking ahead I plan to pull way back on my running. Essentially taking some good time off between IM Arizona and three weeks later racing St Croix IM 70.3. That will officially be my last hard run from then through RAAM. So after IM Arizona my focus will be solidly on biking. While right now I'm at about 200 miles a week on the bike, that should easily go up to 300 miles a week. Plus we have a few exciting 12 and 24 hour training sessions to throw into the mix. That also means I'll be spending more time on hills (on my road bike) to build strength - probably about 50/50 between road and TT bikes. Whereas lately, since about a week ago, as I get ready to race Arizona I've been spending close to all my time on the TT bike.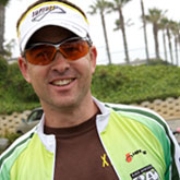 Yesterday we were interviewed by Channel 9 for a spot that will air about our team, our goals, and some details about RAAM. They also caught us in action as we rolled around Hains Point on our home turf- the place we log in the most miles during the week. We had a good time but it also re-energized me about getting the word out about what we're doing. The way they asked us questions about the race and using alternate modes of transportation really showed me that we have a lot of work to do. Most people still don't have a sense of what carbon neutral is or what it means. And those that do, we need to do a better job of reaching out to them. So our push to get more of the public to understand what our free pledge is about and how easy it is needs to be promoted more. And explained more. It's only a week- and as we always say, if we can race across 3000+ miles in a week maybe those 5 miles to work won't seem that far. But it extends beyond that week- that's just an example of what we can do together. Imagine then, if everyone did that just one day a week for the entire year. That's a 20% reduction in carbon output! What about two days a week? 40%!! Ideally that's the goal I'd like to see us reach- show those who pledge and the people they interact with that if it's that easy for a week what it could mean to integrate that into their everyday life.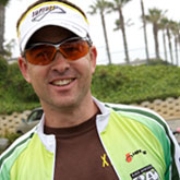 Over the past two months I've been anxious to get my new bike in order to spend as much time as I could on it before Ironman Arizona which is just 4 weeks away. Today, thanks to some help from Denise at Capitol Hill Bikes, it came in and I went in to the shop to get fit. The set up on this bike is quite different from my road bike so the more time I can get on it to get accustomed in that riding position the better. At this point I'm looking at spending at least 5 or 6 days a week on the bike- even if some of those days are not "quality" workouts but rather more time in the aero position. That way when I get to Arizona and I have my 112 mile bike segment it'll be easier for my body to stay relaxed. But Arizona is just the first step- the obvious goal is RAAM and being in the aero position over the 3000+ miles will convert to a ton of saved energy and a faster pace.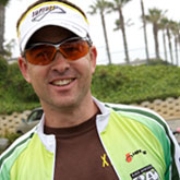 Last night we headed out for our first night training exercise with full crew support. We split up into our two sub groups as we did on the previous 6 hour daytime training event. That allows for both sub groups to get in a good amount of rotations and then share our experiences - what worked well and what needed improvements, etc. We met up at my house to go over the basic route and logistics. After getting our game plan we drove out to the far side of town so we'd have some clear roads to ride on without having to deal with Saturday evening traffic in the heart of Georgetown. The plan was to do a short three hour ride - six half hour segments, which means only three half hour pulls for each rider. But without knowing what we would be dealing with this was about understanding what's involved in transition and logistics- not really a physical training event.

We started out at dusk and by the time the first pull was done the sun had completely set. I started on the second pull and to my surprise the temps had already dipped quickly and the wind was blowing hard. It's one thing to drive and be protected from the elements, it's another to get out into the gusty dark cold and try to warm up right on the spot. Patrick came up to us and I was off. The adrenaline was pumping and I was glad to be ON. My heart rate kicked in and cold vanished quickly even though I was in shorts without a jacket. My power meter was all black- that was probably the biggest difference for me - not having all my info (power, HR, speed, cadence, grade) all at a glance. Rather I had to turn the light on and then only had the info for 30 seconds as it shuts off automatically. Other than that it was all pretty standard. I was happy to see that the lights from the chase car was more than enough light- that was my biggest concern going into the night exercise. And after the first 15 minutes I settled in and started thinking about pacing. I had a hilly section on River Road into the wind. It was slow going as the head wind slowed us on both up and down hills.

For the second pull I turned the corner on the route and got a vicious side wind. But I was pumped and without a direct head wind seeing my mph rise was enough to give me some enthusiasm. Then soon after I turned another corner and I had a dominate tail wind- although it was swirling around. That's when I found that my power meter totally went blank! No stats, no nothing. The best I could figure is that it literally froze! But with a transition someplace up the road there was no question that I needed to just keep pushing.

As I was being "leap-frogged" ahead for my last pull we saw the other group of riders (Phil and Andrea) on the side of the road. The odd thing was that we saw both bikes- so who's riding? I got a sinking feeling right away and asked the crew to call the other group. The response was short and chilling- Andrea has crashed. We were in disbelief and a flurry of concern consumed us. The next half hour was filled with bits of information, a zillion cell calls, and going into emergency mode- getting to the hospital. As soon as I saw her I gave her a big hug and was happy to see that the fire in her was pumping- a relief to know that she was fine. Scraped up sure- but standing tough and determined. I could see that clearly in her tone and gaze.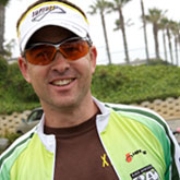 I went in for another tune up - a total body massage and re-alignment -at Healing Hanz with Raquel. After a week of biking in California and some very stressed out legs I was in dire need of getting back on track. I can't say enough about their services and expertise- it's a HUGE difference for our team to get this type of attention. If you're looking for excellent quality care for your body definitely check them out here.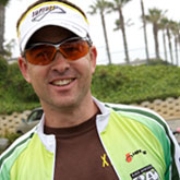 With a sun rise today we had lots to look forward to. Plenty of climbs and some sunny spots too. What more could you ask for. Before the ride I got a bacon, egg, cheese and tomato croissant- the largest one I've ever seen! It was the size of a small pizza. Good fuel for a long day. Then we were off, with hills right from the first half mile. The first cat 4 climb came after about 20 miles of warm ups and before we hit the top there was already another 5k sign for the next cat 4! Then I caught the simple green team- about 50 riders going mach 3. How I caught them I'm not sure because once I was on we flew down this valley. It was crazy fast and that only accelerated when we saw the 5k to the sprint sign. Consider that at least half these guys wanted to be in front, that the roads were more or less closed, and it was slightly downhill. Patrick would have been in heaven. We jammed through and then they pulled off for a pit stop. That left about 10 tag alongs primarily an Amgen team. I w as pumped and pulled them for a good ten minutes- seeing how they couldn't pull up and take a turn. But I was happy and fortunate to be able to push on at about 270 watts. They were all appreciative and we caught their other half of the team and pulled them along. Now we took some turns. After that it slowed up and I began to see why- the looming cat 3 with 20+ percent grades! Nice. The fans were out in force- it was madness. It was awesome. I held up and did part of the climb again to meet up with Christal for the remainder of the ride. We did another 2 climbs and waited at the top of the last for the tour to pass. They flew by and rolled over the ridge at about 15mph. We followed them down (way out of sight and behind about 300 support vehicles) to our final stop for the day. A solid 80 miles and God knows how many feet of climbing. Great ride. Tomorrow is totally in question because of the apocaliptic weather foeecast- 100 percent chance of rain and 25-30mph winds with gusts up to 45mph. Even the race organizers are debating what to do. We'll see. Special thanks again to Capitol Hill Bikes. Their generosity got me riding on a bike this week! The saddle has been an adjustment but overall I feel strong and ready to maintain my climbing skillz. Today I actually felt less fatigue than before and my body is really adjusting as well as eating a ton more. For example on the "easier" climbs I keep ramping up and finish strong at a steady 350 watts. Anyway, more stats later but it feels good to ride.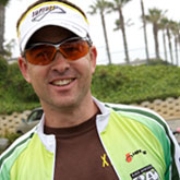 Today was a break in weather and miles. The tour rode the 15 mile time trial so we took it slow and headed out for a group ride along the route and then an added 15 miles (total 30). So we went out half way on the route which was a slight incline all the way, like 1-2 percent grade, then went out into the hills for our added milage. And on our return we follow the second half of the route back into town. It was a great perspective on what the pros had to deal with: road surface, grades, weather, cross winds, etc. Back in town we watched them come back at lighting fast speeds. We watched Levi start and just over 30 minutes later obliterate the standings by almost a minute faster than #2! Pretty cool. The whole town was on fire with tons of enthusiastic fans. We're gearing up for a tough day of climbing tomorrow.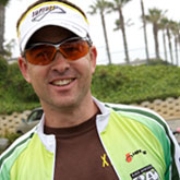 13.7 mph average to be proud of. It's not often that a pro race averages only 17 mph on one of the expected fastest days of the race. But today was nothing usual. With a constant rain and a mouth full of wind at 20mph with gusts well into the 30's mph it was enough to challenge any rider. Various pros dropped out of the tour before they even hit the feed zone. The route is used to getting a nice tail wind down the coast, but today it was 180 degrees in the opposite direction. Our expected 90 mile day was cut short - to 45 miles or so. At one point I registered 13 mph DOWNhill while pushing 230 watts. Various gusts completely stopped me and one actually drove me into the side of the mountain. But there were no complaints- something about it made me enjoy the cycling more than ever and I could have kept going all day. Why I'm not sure- it was miserable and it only seemed to get worse. And with a few days of hard riding behind us I thought my legs would have been dead to the world. Yet after warming up the challenge was fun, the couple KOM's (King of the Mountain climbs) came relatively easily- and they were comparatively to the day before. And the coast was amazing, zig-zagging up and around and back down and into the mountain.

There are no pictures. Not from me. It would have looked completely gray with fog rolling in from the ocean. Rain drops all over the lens and no way to show the howling winds whipping across the landscape- well maybe by the white caps and surf spraying and drifting like jet streams to the north. But it was awesome nonetheless. Grasping on to the handle bars while crossing huge expanses on open bridges with an expectation to drift a few feet one way or another at any point in time-- it was a thrill. It was nerve racking too.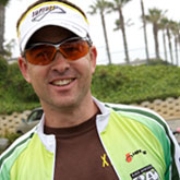 Climb, climb, climb... That's pretty much all we did today. We started out with a slow grade for about 20 miles- probably 3 percent average. Amazing valley pastures with hardly any cars and plenty of cows. The sun was out and it was a stark contrast to yesterday. We were happy to be riding and knew we had some work in front of us. All done we got in about 9000 ft of ups- three cat 4's, a beyond category (hardest climg of the tour) and a final cat 1. We skipped the first official 15 miles that were completely flat and the last 15 or 20 which were also flat. That was brutally apparent by our 14.4 mph avg. Not to be confused with taking it easy we worked hard all day. Even the 20 mile descent was slowed by the continuous switch backs. We cruised all day with very short stops and made it to the last climb at the top to watch the race fly by. It was good to see they were looking pretty beat up too! To give you an idea of the beyond category climb: about 6 miles of up at standard grades of 9- 15 percent. I'd say it was an average of about 12 percent or more. And the cat 1 was only 5k- 3.1 miles- but longer steeper sections. Without getting technical, it amounts to a ton of climbing at RPMs in the 50's because that's all you have left! It was awesome to see the race, experience the same climbs you see the pros struggle with, and finish the day standing. Tomorrow we head to the coast around Big Sur. Should be a bunch of smaller jabbing climbs all day.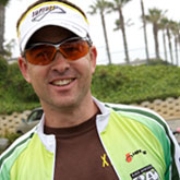 Wet cold and cranking. The threat of rain was realized only a mile into the ride. It started out light and by the time we got "warmed up" it was steady and the temp was in the 40's. This when I wished I had some gloves. Right- I didn't pack any because we were going to be in sunny California. No complaints- I knew we'd warm up on the cat 2 climb- and indeed it got warm. We huffed up those 3 miles at a competitive pace. I mean it wasn't like we were chatting it up. By then we wre ready to ride. But the swift descent froze me to the core and then we had a pit stop at the bottom which only made me colder. I was shivering and wanting the ride to be done for the day. We pushed on and got caught by the peloton at the feed zone. We took some detours through amazing canyons to get farther along the route and watch the race pass. I must have forgotten how cold I was by the time we hit the cat 4 because I sprinted over the top and was cruising down the other side. Cold sure, but loving it. We worked in small groups of 4 on the final flats pushing all the juice we had left in our legs. Ironically the pick up spot came faster than expected. Still a solid 75 miles.

When we stopped the air was warmer and the rain had stopped. We ate pizza and cleaned our bikes as we all regrouped. Tomorrow is yet an even harder day- we'll find out about that tonight.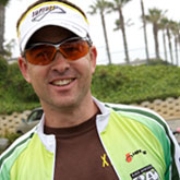 Wow- it's already prooved to be a great trip. The first full day of riding for us was about 75 miles with a fair share of climbing, 3 sprints, and a king of the mountains challenge. All totaled up we had about 6500 feet of climbing and lots of rollers all day long that took their toll on the entire group. We started out at about mile 8 of the course and began on the first climb - a quick to warm up. Then we followed the coast north from the bay area to Bodega Bay and that's when we went into the cat 3 1000 foot climb- an awesome surge up the mountains right on the coast. With the crowds lining up all along the climb it was like we were in the race. They yelled out and rang the cow bells as we huffed an impressive 6mph up the steep one lane road. It was pretty awesome. The downhill wasn't as much of downhill as I would have expected- more like twisting rollers that took us into our stop for the day - some small town called Occidental. That's when we got to see the race fly by. It was a spectacle and we were ready to get into our hotel and fuel up with some solid food.

Tomorrow's route has a couple sprints, a cat 4 and cat 2*. We'll end up with about 85 miles and who knows how many feet of climbing- but another fair share. We're heading through Napa Valley although I'm not sure we'll have time to enjoy the wine. I'm scheduled to do a transition run after the ride- about 5 or 6 miles. We'll have to see how the day goes.

* "Cat" - refer to 'categories' of the climbs (the degree of difficulty).
** I wish the photos were better to do this amazing landscape justice- but better quality photos will after the week. Right now I'm just shooting from my phone to get the updates posted ASAP.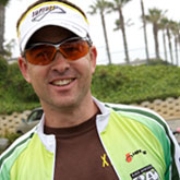 Today was a watch and get ready day. Went for a run this morning, built up the bikes and went for quick test spin just to make sure we were all set. Then loaded up the truck will all the bikes and gear. After that we were playing the tour(ist) and getting our fill of high end bikes and pros all around. It was fun but we were all itching to ride. It was impressive to see the speeds at which some of these guys were going. Very cool. Had our share of expo shopping and gawking. Then headed to our new home for the night so we can get on track early in the morning. About 70 intense miles tomorrow- abeit cautiously, so we can keep jamming all week. Can't wait to ride! We got some serious Cali climbs tomorrow- the coast is just amazing. One more shout out to Capitol Hill Bikes for getting me ride while my frame is being replaced so I didn't have to miss this week.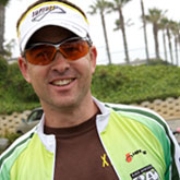 After many long hours getting work projects finished and wraped up this week we're finally off to California. Up at 4am on a Sat. The last few days have been jammed packed with only 3-5 hours of sleep per night-- almost like training for sleepless RAAM rotations! But hopefully we'll get some rest and relaxation while we're there even though we're planning to ride 7 days straight making our way down from San Francisco to LA. I mean even if you're riding some serious climbs and trying to keep yourself from getting swallowed by the pro peleton, riding along the pacific coast has a certain calming feeling. Capitol Hill Bikes has really stepped up for us and gave me a loaner bike while my broken frame is being replaced. This has been critical stay on a consistent traning regimen as well as being set up for this week long tour. I was eager - well still am - to get my frame and setup just right but this option has been a real life saver. Lee even installed my power meter yesterday which will be great to gauge my workouts with. So all in all it should be a good week- with only some minor work distractions. I'll try to keep you posted from the road.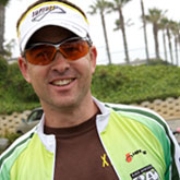 With a hectic training schedule and working on the logistics for the race there's not a lot of down time. The entire team is stretching themselves to get everything in order and now I really know what veterans of RAAM meant when they said that the training, once you're out on your bike and riding, is the easiest part of the preparations. That really is the fun part too- getting in a fast 80 mile ride on a Saturday or just squeezing in 90 minutes during lunch on a warm winter day. We still managed to get together this past Sunday for a few hours for a photo shoot. Yep, I said "hours". Well worth it though, since we have various publications that want to feature our team and our story in the next month. Here are just a few takes from our session.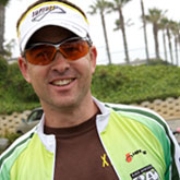 We made into San Juan last night around 5pm- the entire team in tact - and we were happy to be back. It was a long third day- longer than expected with almost 150 miles. Part of the extra milage was because I doubled back a couple times, then we hit a detour and then we were on our own and made some bad turns. But what counts was making into the old city of San Juan with the sun still in the sky- albeit low. It started out with an early 6am roll-out headed to the first pit stop- Rincon lighthouse as a group. Then I continued with the fast group to lunch. The hills and the climbs were more than I had remembered and I felt a bit guilty having told most of the team it was a flat day. I'm sure in a couple weeks my memory will diminish the larger climbs back to hills.. which at times reached 14 percent grade. The other challenge is the constant trade winds blowing in your face as you go east. It was a good mental challenge. All in all we had a great time and we have many more stories to tell about our epic training weekend. So very proud of our team. And I think I hit about 400 miles in 3 days- some lightning fast and others at a steady push. More to come..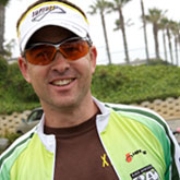 We took a fast ride in the ambulance to central hospital (some where near our hotel) and got in a waiting line at the Emergency Room. Apparently it wasn't serious enough to get bumped in line- by the looks of it we were last which in some ways is a blessing. We've been hanging out cracking jokes for a couple hours. She's intent on riding tomorrow. We'll need to get her another wheel. Her front rim was totally ruined- cracked in half. At this point we're waiting for a CAT scan and get her wounds cleaned up.. After that then hopefully back to the hotel and get some food. Andrea is anxious to get a solid meal and get cleaned up. I think the hours of waiting has us wondering if we should have come but better to be safe. Her mood is up and we'll be among friends soon. Paul brought us some good vibes and some clothes. More to follow.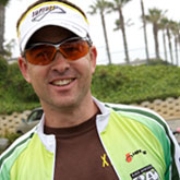 Just a quick recap on our "short" day - almost a century. It started out as one peleton of about 200 riders to the first pit stop, breakfast. We cycled thru the plaintain fields and some small rollers as we made our way to wendys for french toast stix and tater tots. Breakfast of champions. As we rolled out from that pit we split up into a hammer group that took off on a wild ride. We cruised up long inclines at 20+ mph and set a pretty strong tempo... Until I was grabbed by my jersey and told to slow down. Oh, I thought this was the fast group. I guess someones feathers were ruffled. So we took it easy under his direction for a while until Patrick kicked up a few notches and everyone followed. We made the lunch pit in no time at all. And a large frosty later we were back on the road looking to at the pool and hotel by 1pm. We were crusing. We got to about 5 miles from the end and BAP BAP BaP BAP... Some HUGE hole in the road wrecked some people behind me. We had no idea since it was in shadow. I rolled back to the scene of riders all over the road and saw Andrea on the ground. I rushed over and have been by her side since. She is fine- well more than fine. Her main concern is riding tomorrow! BRAVA. We're taking all the preacautions and getting her checked out but we're looking forward to a good meal and getting to the pool! More details to follow.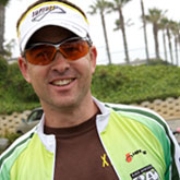 It was a long day, starting at 5am and pedaling over 150 miles from San Juan to Ponce. We got up, got ready, and then had to get to the ride start with all our gear- which proved to be our first challenge. That minor set back got us rolling as the very last people in the peleton- we just couldn't get to the start line in time. Then we rode and rode and kept on riding. There were pit stops about every 25 miles and plenty of pot holes to keep your mind sharp. It was a great day with temps never really getting too hot and some showers off and on. After the second pit a few of us decided to pick up the pace and drive ahead on our own. That also meant it was up to us to navigate- and about 45 minutes later we "caught" up with the peleton- only we thought they would have been behind us! What's a few a extra miles right? I ended up with about 160 for the day. The scare of the day was on a huge screaming descent when Kip hit a small rock that took him into on coming traffic on a blind curve- at about 40mph. That quickly turned hellish when a car was right in front of him. He went wide and caught the guard rail with his chest and arm. According to him the HR monitor strap saved some precious skin. Nevertheless he got a nice gash in his arm- requiring stitches at the next pit. Other than that it was a ton of miles stretching around beaches and cliffs of the island. Starting on the northern coast, circling around the east end and cruising half way across the southern coast. The last 40 miles dragged on and luckily were quite flat. Tomorrow we start early- hoping to ride our pace for a short century. You don't say that everyday! Looking to update on the road... But ran out of batteries and sunlight today.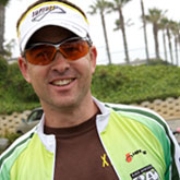 Looking forward to our epic training weekend in Puerto Rico- 380 or so miles in 3 days. We'll be emailing into the blog so make sure to check it out. Pix and all. More once we get there.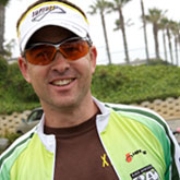 We've been working hard to get the Pledge section of our site up and running - and now it's finally up. Our hope is to make a huge impact by asking everyone to pledge a carbon neutral week while we race, June 11-18. And if you need to purchase carbon credits, no problem, we partnered with Native Energy to make that an easy option. Check it out on our "Take the PLEDGE" link. ü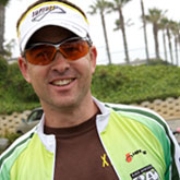 Nine of us rode 3 hours each this past Saturday to the tune of Coach Troy's Tough Love DVD for a combined total of 27 hours and and a bunch of virtual miles. While it was nasty cold outside it was a totally different story jammed into Chad's house where the fogged up windows was a slight indication of the heat we were pouring out. We went through plenty of liquids and had to mop us the floor afterwards. I think I even heard a couple people suggest to do an extra hour.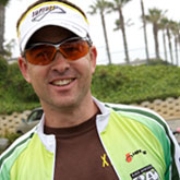 Paul and I took off mid day to join forces with Route1Velo down at Hains Point. Mile sprints before a long ride always seems like a great idea when your legs are fresh- oh wait, they're still tired from last nights trainer ride. Anyway, we pushed out some serious watts for a few laps and then headed out into unchartered roads in Rockville. We collected some grime wheeling around as the snow kept melting. It was messy but well worth the outdoor miles as the weekend shapes up to be cold cold cold! Great 3.5 hour ride to get you all juiced up for more training.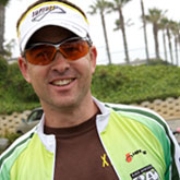 It's not pretty - but it's necessary. The trainer time is spent between boxes in my back porch while I cruise TV stations and listen to something loud. The upside is that I'm surrounded by windows where I can see either the nasty weather and blistering cold from inside- while having the fan on so I don't sweat to death. The downside is that the enjoyment of biking is quickly lost in trying to hold X watts for X amount of time. Sure we have intervals and training session DVDs to help us get through the tough miles but one way or another it's just not the same as being outside. With about 250 miles of bike training this week on the schedule and the weather not cooperating much of my time will be indoors. We're actually planning a 4 hour group "trainer ride" on Saturday- more on that later.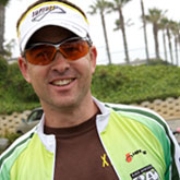 It was long overdue- some much needed bike love to get my ride back in top shape. Lee (our resident mechanic) hooked me up after my mid day ride yesterday to go over my bike and give it a full tune up. He switched out my cassette and chain since they had way too many miles on them - the chain was stretched beyond 100% (should be changed at 50-70%). Exactly what the percentage means I don't know- but it wasn't good. And he even got into my wheel bearings and re-greased them and made sure to eliminate that nasty squealing noise. Something about old dried up seal rings that likely had expired a few thousand miles ago. I put on some new tires just the other day so it should be running a lot smoother next time we go out- scheduled for our long Saturday ride tomorrow. Thanks Lee. Can't wait to try it out on the road!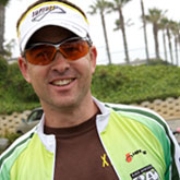 So what's YOUR weakness? "You better be able to point out and talk to your teammates about their weaknesses." And from there we got more personal and dove into a range of issues that touched on nutrition, habits, stretching and core exercises, drinking, comfort level, bonking, priorities and a bunch more. It was awesome. Raquel at Healing Hanz was our therapist and we embraced it full heartedly.

It was great to have someone else lead us into this type of discussion and not have it come from one of us- that allowed us to open up more and not concentrate on the agenda- rather just follow her lead. She's an incredible therapist and we're lucky to have her on board for our physical well being, but also because she's pumped up about this opportunity and giving us so much more than we'd ever expect. I even got up this morning to do my core exercises- something that has been routinely skipped many times before. Hearing the importance of it and then being reinvigorated about our team dedication - it's not just a personal goal, but a team goal. That was a great push- mentally. We're on our way.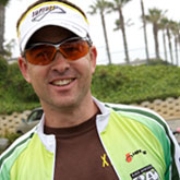 The training is on full speed - and last week I bumped up my bike and run milage. The runs every day really took their toll and even by Friday I had that heavy leg feeling which I knew meant the weekend would be tough. By the time the group Saturday ride came along I was really feeling it. We had an awesome turnout for a 30 degree start- about 28 of our DC Tri Club friends came out for a huge ride. It was awesome to get that type of support and enthusiasm in the middle of winter. And even though I was dragging, we rode an aggressive 80 miles and plenty of climbs. Somehow it warmed up by the time we came back! I limped back home having pushed all I could- still surging for spurts all the way to the end.

I took Sunday off, well, kinda. I regulated the day to house work and less exciting things but was still on my feet most of the day. Does that count for a day off? Doesn't feel like it. Figured a semi day off would be better to hit up for another full week of training - starting a with a bike and run today. My current training schedule pushes me for a couple weeks with a lighter third week, then repeat. It's more complex than that- adding in speed and endurance work as well as focusing on certain disciplines on a given week. The great news is that the temperature has kicked up to 60.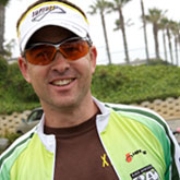 Our "holiday ride" was a gift to ourselves - a long mid-day ride on a Friday before a predicted wet weekend. We had a great showing from the team- Phil, Andrea, Mariana, Laurel, Kip, and myself headed out to Poolesville at a good clip. Hammering our way out and maintaining as much as we could on the way back; clipping in for about 75 miles. Everyone was feeling the stress of the ride and craving some food- pizza, dairy queen, mexican- you name it! The weather held up and the chill only started to sink in near the end of the four hours. The only down side was slugging through the holiday traffic as we made it back to town- slowly criss-crossing lights and pedestrians to Capitol Hill.

I gotta give praise to the great Xtreme4 support crew as well, many of which crank out the training miles side by side with the riders. Not only that though, whether they're riding with us, writing sponsor letters, contacting partners, putting together budgets and logistics or filling in on so many other responsibilities, it's an amazing team.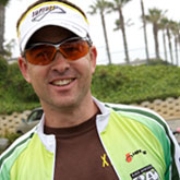 Not only is the weather harsh on the riders.. but also on our equipment. This is just one rides worth of dirt (pix attached)! It takes a toll riding through wet and cold conditions so it's great to get a nice day every now and then as a way to revive your spirit and get a smooth ride in. After a soggy cold week I'm looking forward to better conditions soon which reminds me I should spend some time and give my bike some love.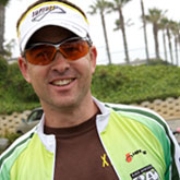 After taking a week off from biking it was nice to go out today- albeit a bit later than planned. Don't get me wrong it was a planned week off with run training instead- I was out of town so that was the easiest thing to do logistically. So I had a full effort of biking before I left and now again this weekend. It was raining and cold this morning which meant trainer time for most of the team but I held out hope to get outside. Luckily the day turned completely around and it was in the mid 40's with plenty of sun. Patrick and I hit the normal route with the added hills and took it aggressively - enough to want to get back as fast as we could without bonking. Trainer days ahead made us especially happy to cruise around on the roads and chat it up when we weren't pushing so hard we couldn't breathe.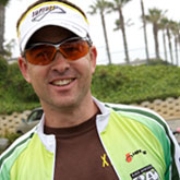 As anticipated my weekend was filled with turkey dinners (yes two) and plenty of turkey sandwiches, as well as some repetitive base training miles. The first day I eased into it with a short 5k run race- only noticed the effects when I went out on the bike ride the next day! I guess those short hard efforts really do take a toll. It was bitter cold and windy for the first ride- about 15mph headwind all the way out. Patrick and I took on some more hills than usually and it was a welcomed warmer upper. My legs felt totally spent half way into the ride and the thought of going at it for two more days in a row was a mental haul. But as we rolled back into town (tailwind in effect) it was great to be going to my second feast knowing I had pushed it with all I had. The next day it only grew colder but again we warmed up quickly. We had a good group of five and egged each other on through all the tough climbs - again leaving very little behind on the course I was spent. Then today, I slept in and took some advice from Andrea- rode at noon while the day was at it's warmest. It was an awesome way to cap off the weekend.

Next week I'm off to Puerto Rico so I'll get one more hard biking set in on Tuesday before I am off on cross training (more running and open water swims). The idea is take it a bit easier over the next week to let the body recover. Then I'll be in good shape for more intense bike sessions over the following month.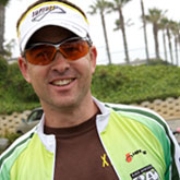 The weekend is finally here and we're looking to ride 3 of the 4 days to get some repetitive base miles in. This is a great way to teach the body to adapt for schedules without rest days. Clearly this is just the beginning and 3 hours rides ar not even close to what we'll be doing race week. But it's a start. I've been looking forward to this for a while- being able to ride and relax without having work tapping you on the shoulder every day. Even though it looks like the temperatures are going to drop-- today it got into the 70's-- the sunny days will be great and the crisp air will keep us on the move (read: no long rest stops!). More on the rides soon-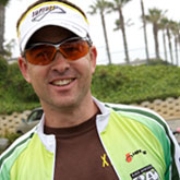 This past weekend I took the opportunity to get out of town and headed to Skyline Drive for some cross training-- some biking, hiking and sleep deprivation. A group of us went up on Saturday morning and set up camp before heading out on an awesome ride that had absolutely no flat sections on it. It was also cold but the rain held off and we got lucky to see a ton of fall colors this late in the season. It was actually a great day. Then as we limped back to camp from pushing too hard early and doing most of our climbing on the return trip the sun was sinking in the sky and the temps dropped - way down. This was the cross training part- how to deal with dehydration, road grime, bitter cold and eating what you could manage to make. We made it fine and ended up hiking the following day before heading back into town. This morning it was back to "normal" doing laps in the pool.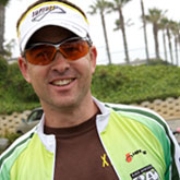 We rode hard today and got another 65+ miles in over a rolling route. My back was certainly better and I tried to keep from pulling at it too much. We had a good showing from our team (riders and crew) and I'm looking forward to pushing ourselves as a team, after all we're all a bit competitive too. As a group I feel we'll keep striving to crank out more miles and not let up as much on the longer rides- maybe even hit those climbs with that extra effort. The difference now is that we're training for the team- not just ourselves. The responsibility goes further than just your own goals. And that aspect is something that I saw coming but I can feel the energy of it now.

Being a team that really fits well together has always been our main goal, above sheer power or talent. And dividends of that mission are already paying out. I'm excited of the challenge and I'm glad to have such a great team.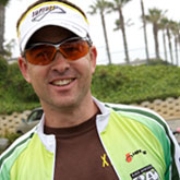 When you're training day in and day out it starts to take a toll on your body. There are recovery days and slower paced workouts that are intended to let you catch up but optimizing your body is important. Routine maintenance like stretching is critical to long term capability and I've been slacking in that department ever since mid summer when I raced IM Lake Palcid. That was clear when I got massage from Healing Hanz today after straining my back over the last month. It got so bad that I just couldn't take it anymore and realigning my muscles felt great. I left the session with a sense of renewal and some homework- namely stretching. We're fortunate to have such a great resource to keep us maintained as we train and race for RAAM. Now it's time to get back into a stretching routine and staying on top of any tweaks along the way.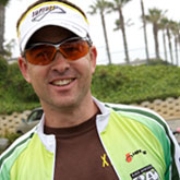 The team is happy to announce a great addition: Lee Poole will join us as the pro mechanic. Obviously this is a critical aspect to keep us running smooth during our training season, epic training events and throughout race week. He was a great resource at Total 200 and we're looking forward to brainstorming with him on our tech needs. Check out his bio in the crew section.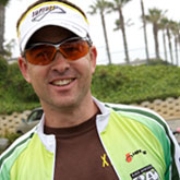 Big congrats to Andrea for running a 3:15 marathon in NYC yesterday! If you can imagine, this is her "off-season" cross training. And Kip raced 3:03 Marine Corps Marathon last week, then went up to NYC, just a week later, to be a guide for a blind hand-cycle athlete. We can't wait to get the full low-down. Way to go team!

The rest of the team got together last night to review our sponsorship opportunities and talk about race week logistics in greater detail. Rotations, time stations, sleeping (and lack there of), schedules, vehicles, pacing, power output, and a host of other details were on the table for discussion. This is just the start of getting our crew and riders to coordinate our plan A.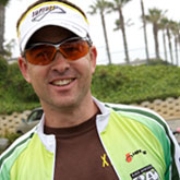 Phil, Laurel and I went out with a strong group for a hilly 60 miler today and pushed all the way back. It felt great to edge up to our limits and keep going. It was the first real cold day we've had so I got a chance to test out all the cold weather gear: booties, ear muffs, gloves, etc. All in all with the right gear it was pretty nice out even though it was 40 degrees when we started.

The only down side is that I had some type of rubbing noise associated with my free wheel or bottom bracket. It was hard to tell and not consistent enough to get it to act up when I was trying to figure it out. We passed by the shop when we got back and hopefully the tweaks there will keep it silently smooth.

After the ride we went over some of our sponsorship options as we refueled over lunch. Maybe had a few beers too. You need carbs right?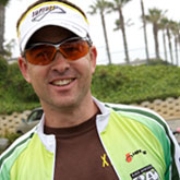 I just got off the phone with David Nerrow from Team Psycho (RAAM 2nd place 4 person male team 2007) and got a TON of great info in our PART I discussion. First of all- GREAT guy, and second we have a great consultant for anything we need to know as we continue our planning. These guys are pro and really know their stuff and it's a huge step for us to get the inside scoop on so many logistical details. I learned more about RAAM in the last 45 minutes than I have from reading countless articles and following the race through the years. This is huge! Thanks Dave, and I'll keep you all posted on our progress.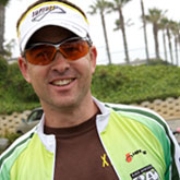 Getting up this morning in 40-something degrees and pitch black out was just not working. I've "officially" started my winter work/training schedule which means I'll get up early and work then head out for training rides mid day when it's nice(r) out. Today was actually great- saw the roadie crew out on their lunch ride and got some sunny hours in. After that I downed a chicken sandwich and fries while waiting for a tune up.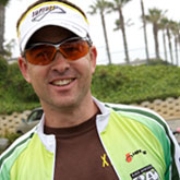 We're happy to announce that Race Day Wheels has signed on with Xtreme4! We've worked with them before at Ironman races and have great things to say about them- from the care they take with every customer to going out of their way to insure you have a solid race. It's awesome to have them on board.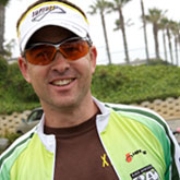 I was out in West Virginia and was able to get some good miles in - with lots of hills and some pretty stiff head winds. The day was perfect though and the leaves were all turning. Tim and I got to cruise the roads with hardly any traffic and make it into Lost River State Park. After the ride with got some great lunch and then went back to the park for a hike to the ridge.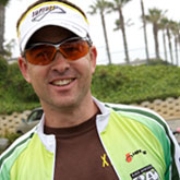 Great news! Our first few sponsors are aboard—and a few about to be added in the next couple weeks. We couldn't be more pleased with the companies that have decided to partner with us on this journey.

First, a word about the "non-company" sponsor – the DC Triathlon Club. Our team comes from the triathlon community and we are all active members of the DC Tri Club. It's a great organization—all volunteer—that has provided us all with training partners, mentors, role models, cheering sections, and perhaps most importantly, friends.

Infinit has also signed on to provide us with loads of their incredible nutrition products. I've often said that racing with Infinit has allowed me to stay strong - and not even be hungry after racing an Ironman. We're looking forward to customizing our own hydration mixes so that each of us can get what we need in the way of electrolytes, carbs, sugars, proteins, and taste. Truly a great product- and totally custom for each person.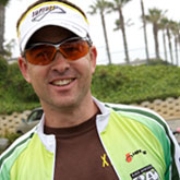 I rode a 16 mile time trial race this morning which helps to establish a benchmark in terms of fitness-- a specific distance at all out effort in a certain time. I averaged an even 25 mph at about 290 watts for the completely flat course and there was just a little bit of wind. After that we took off and went for a tempo training ride out to Great Falls and back- hitting up some good climbs to really stretch out the legs. It felt good to race and then follow it up with a steady effort. I'll do another time trial (same course) in November so I'm looking forward to improving and having that goal to chase.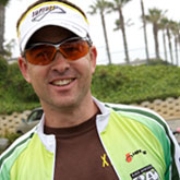 When was it a good idea to do a hilly century in 53/12? Well, last year just as we were heading out on a century ride (albeit much flatter course) one of my deraileur cables broke and I ended riding the entire ride in my 53/12. So as tradition would have it this was my yearly ride in my toughest gear only. No shifting- only pushing the cranks in some cases at a VERY low cadence. It was a tough day but certainly one that went into the "strength training" category.










Stay in touch with reciprocal links between blogs. Contact us for info.


Xtreme4 RSS

See these and many more videos at our YouTube Channel