: Spread the word via social networks and email.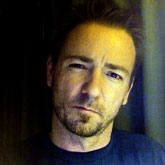 Team Xtreme,
Well, this is it! What a long journey it has already been. What started off as a harmless, seeminginly innoccuous question: "What do you think about entering a four person RAAM team next year?" tuned into a monumental production. Who knew it would require so much effort, planning, coordination and cooperation?

Solo RAAM, which the race is most known for is one of the most difficult physical challenges known to man. Crewing for a solo RAAM however is probably the easiest in terms of cost, number of crew, etc and can be done with just one vehicle. <Pause> (to dream about how nice that sounds). 2-Person RAAM adds another vehicle and some additional complications. 4-Person RAAM, i'm convinced, is the most difficult configuration of RAAM there is. While still allowing the riders to accomplish a very difficult challenge, it exponentially increases the logistical difficulty and cost. What we as a team have already acheived is truly amazing. The collective personal experiences and contributions of each of you have helped to make this crazy notion a reality.

So here we are, just days from the starting gun. No more, auctions, no more 3 hr meetings, no more soliciting, no more all night training rides. The chase car has been rented and outfitted and is currently on its way across the heartland. The leapfrog van has been disected, injected, hammered, nailed, screwed, taped and glued. It is packed to the roof for its journey out to California (and back) and is on its way. I'd guess it somewhere in the midwest by now. The RV is loaded with bikes and food and after pulling out of DC last night is likely making ground on the leapfrog van.

With only a few details left to finalize and a few days before we are all in San Diego/Oceanside, I wanted to thank everyone for their contribution and efforts. No matter how large or small of a part you have played, each and every one of you are important to our success. Thank you for your hard work and thank you for your sacrifice.

If I forget to show excitement or joy once the race hits the fan... WooHooo!! Let's go Xtreme4!

6Days
David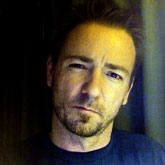 ONE WEEK EXACTLY... from this very minute we will be RACING baby! Stay tuned.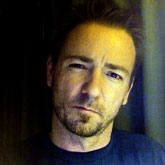 In some ways it felt like we had just left, I thought as we returned to Eric and Christal's 26.5 hours after we had all assembled to start this excursion. Almost like playing a tape backwards, we unloaded the cars, putting all of the gear on the curb into piles and groups the same as we had done when loading the cars on Friday night. The difference was, all of the gear was now 300+ miles more worn and 26 hours more used, as was my body. In other ways it felt like too long to have not slept, or showered. I wasn't overly tired having snatched a modicum of sleep and a better amount of "active rest", a term I heard bandied about during the night. I did however feel as if I had done a good days work. I likened it to a long workday of digging ditches, without the blisters. The two days blended together and the difference between day and night was nearly indistinguishable as we slept during the day and drove at night, not exclusively but in rotation so as to get some of each. Our 4 hr. shifts, oscillated like a well oiled well-pump (well… maybe an old rusty one). Yet the pump kept pumping and with a little lubrication will be as efficient of a machine with well fitting parts as anyone could hope to assemble.

With this past 24hr training exercise we have again exposed some glitches in our plan and the execution of it. Some we were able to fix on the fly, others will require some rethinking and implementation of new procedures. This outing was particularly useful as we put together more sub-team rotations than in any other exercise and did so in as close to race simulation as we could. In the days leading up to our last 24hr training opportunity we will be gathering intel from all 4 of our trainers to package up a final game plan in hopes of refining our plan to perfection.

For the riders the trip was useful in giving them a preview of the actual course, straining their physical and emotional limits in a situation not previously attempted. It also provided a training opportunity that they perhaps could not have recreated outside of this type of exercise and this type of terrain. I'm told that the Appalachian portion of the course is more difficult than the Rockies because of its proximity to the end of the race and the inescapable, steep grades. This weekends exercise brings us yet another step closer to knowing how and what to expect during that 3008 mile x-country odyssey we call RAAM…stay tuned.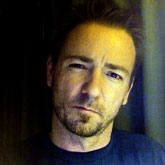 TeamXtreme split up into two training groups for a 6 hr simulation exercise Sunday. We focused this first whole team excercise on rider exchanges. We followed the Total200 route down to the Patuxent River and turned back just before hitting the Governer Thomas bridge. TeamX was able to amass 96.5 miles in 4:30 minutes of riding (avg. 21.44). Eric and Patrick rode hard for their 25 minute pulls. The Jump car was successful at retrieving the off-going rider and shuttling them forward for another exchange. The riders practiced a bottle exchange with the Chase car semi-successfully. Don't look for footage on the VeloChannels Perfect Practices year end roundup… more like America's Funniest. We have a better understanding of what kind of info would be important to log regarding route, mileage, performance and nutrition. (Patrick insisted on giving me Pee by Pee updates. "…number oned twice before we started, once at xchange 2, should've again at last xchange and am hurtin now because of it") paraphrased.
Overall the two cars that went out with Eric and Patrick (TeamX) worked well together and communicated well. The exercise pointed out some shortcomings and highlighted some things we hadn't previously considered that we will be sorting out for the next team ride.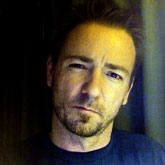 The crew team is starting to take shape. Crew member responsibilities are being defined and several crew members are emerging as leaders to fill key positions. Last night I proposed an A-B team theory, which seems to be a good basis from which to start despite having a few bugs to work out. In preparation for this weekends whole team training session, the first of four such scheduled events, we divided the crew into two teams and started assigning responsibilities for each team, car and person. We have a good basic plan in place and will put it to the test with a two team 6 hr simulation ride this Sunday. The two teams will compare notes to see what changes and if any need to be made and how to make improvements. The crew is the machine that will carry this team to success. The riders are the motor for that machine. Neither would operate without the other. The riders could not do this without a massive support effort. Yet, there is no reason to do this without the riders. With that in mind each person will play an important part in the greater success of the whole team. Race week will be upon us before we know it and we have a lot of work left to do. Everyone seems eager to jump in and get this train'a rollin'.



Stay in touch with reciprocal links between blogs. Contact us for info.


Xtreme4 RSS

See these and many more videos at our YouTube Channel