: Spread the word via social networks and email.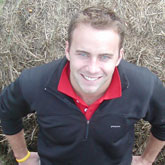 For the riders, we haven't ridden many miles in the last couple days. We've been traveling and getting the bikes and vehicles ready. You know, it really is amazing how much time you can spend on getting everything ready. And the crew has just been cranking away on any possible task in front of us. I swear that we've got the most dedicated, energetic team out here. Amazing.
This afternoon, we put the bikes and legs to a little test though and went for a spin. It was great to get out on our bikes again, as a team, in our team jerseys, with fresh legs and jam a little. I don't think this has been quite the perfect taper that coach Olaf designed, but you could tell we're fresh and ready to roll. 18, 20, 25, 30 mph. It all felt good. And that's the way fresh legs should feel. It's about time!! Plus, our bikes are sweet and fully set up for some serious speed. Today was the first day where we've really put all the pieces together to get the bikes ready to race: Race Day Wheels, Busch + Müller Lights, lots of parts from Capitol Hill Bikes, some sweet Hincapie team jerseys and some slick Spiuk helmets. So it's really starting to feel like we're ready to go. I mean, I really like being by the beach in Oceanside and all (man, the waves looked good today!), but I'm also really ready to put this all to the test and see what kind of speed we can carry to get to the other coast as fast as we possibly can.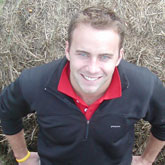 You know, as you plan to do one of these races, you learn to teach yourself to be prepared for everything. One thing you can't prepare for is the fact that when you park your vehicle, there might be another car driving down the street that might somehow lose control, pop the right curb, drive over a bunch of bushes, come down the curb on the other side, then jump the concrete parking stop in the parking lot on the other side AND CRASH INTO THE RV! Minutes after checking in at the first team hotel in San Diego, Julie, Kip and I walked back out to the parking lot where we'd parked to see that a black Camry had somehow lost control crossed a somewhat amazing set of obstacles and hit the RV while parked in the parking lot on the other side. Unbelieveable.
Luckily no one was hurt and the damage to the RV, while knocking off one of the small service doors was minor enough that it still functions fine--all cosmetic. We followed all the rules in the Cruise America guidelines, called the emergency number and it sounds like we'll just take care of it when we get back to DC.
You might be asking yourself the same thing we still are. How the **** did the Camry do all that? The road was straight. Speed limit was about 30-35 and there were no skid marks so he couldn't have been speeding much if at all. The driver seemed stone cold sober (confirmed by the officer who showed up to supervise exchanging of insurance information--when no one gets hurt, you don't file a police report in California). And the driver, who's English was not fluent, could only tell the officer that "my hand slipped on the steering wheel." Use your imagination, I guess. We're still puzzled by this one...and thankful it wasn't any worse!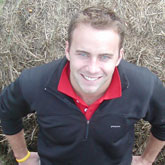 What a great cross country trip Kip, Julie and I had. It wasn't one of those that you plan to take weeks, going to national parks and trying to find the biggest ball of twine in Texas (isn't everything bigger in Texas? The winds sure were.), but instead it was the most efficient, shortest route we could possibly find. Biking from Oceanside to Annapolis in 6 days is probably going to seem fast. But not as fast as the 51 hours it took us, including stops to make it from DC to San Diego. We had a good time rolling along and it saved the team a ton of money and shipping expenses to not have to fly us and a lot of our other stuff out west. Plus it meant that we didn't have to disassemble the bikes to get them on a plane. Bonus!
It was great getting to spend time with my sister and getting to know Kip better. I think the real surprise though was that Kip (our actor/director/team photographer) discovered Julie could go toe to toe with him at reciting songs from musicals. Those would be the times when I took my sleeping shift.
On the left coast, cousins of our dad, Debbi and Steve Morales, graciously allowed us to make an impromptu stop at their house right outside San Diego to get some shut eye (while the vehicle wasn't moving), shower and just chill out a little before the rest of the team starting getting together. It was the perfect, relaxing stop to start off the next wave of race preparation we knew we would be doing, and we capped it off with a stop at the beach and Roberto's "Very Mexican" tacos and burritos. Now we're ready to get down to business.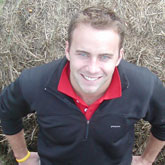 Hats off to Rob Falk, Results Gym and 30 of our newest supporters! For the second Sunday in a row, Rob led an intrepid group of almost 20 cyclists in a 3-hour endurance cycling session at Results' new downtown location as a fund-raiser for the team. Adrianne and I attended yesterday's workout and Rob dished out a healthy dose of tough love, but it was mixed with a lot of encouragement, coaching and several entertaining elements that really made the time fly by. (You could tell he had done this a few times before.) Two of his favorites: song opposites (for example, Mama Mia followed by Papa Don't Preach--you had to guess the second song) and the Know-your-classmates-name-or-everyone-does-a-sprint game (probably not the official name). You rock, Scott and Zina and Bill and Allison and Mike and Art and Richard and... This was my first time attending one of Rob's classes, but you could tell most of the other cyclists in the room were regulars and I could understand why--a great time and a solid workout. And it sure beat a few hours of Coach Troy or freezing outside! Thanks to Results for letting us use their newest spinning room, complete with the Keiser spinning bikes that give you cadence, heart rate, distance and power outputs! And thanks to the 30 cyclists who have each helped us get $677 closer to our fund-raising goal! Interested in attending an Xtreme Spinning class coming up? Email me at Patrick(at)xtreme4(dot)com and well put you on the list! (Suggested donation $20 for Results members and $25 for non-members.) (Photo quality intentionally poor to protect the identities of the sweat-drenched bikers. Well that or it's just a bad photo. I tried. Enjoy!)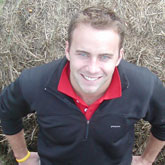 We had a great in depth team meeting covering sponsorship opportunities and next steps for planning and training. Right now we're in the process of scheduling our yearly training with epic events about every month leading up to the race. That will include week long bike tours in California, 24 hour race simulations, 375 mile rides in Puerto Rico, and Ironman races just to name a few. On the other side of things we're also starting to formulate our logistical plan for the race- and making sure we have all of our bases covered. Getting input from previous racers has been a wealth of knowledge. Everything from pacing and transitions to laundry and toothbrushes- both plan A and plan B.






Stay in touch with reciprocal links between blogs. Contact us for info.


Xtreme4 RSS

See these and many more videos at our YouTube Channel