: Spread the word via social networks and email.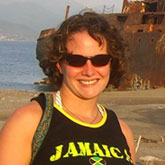 We have internet (for 18 minutes when the computer battery dies, it's always something)! The RV just passed through St. Louis and passed the big arch en route to the exchange point to start our official night shifts. The riders looked really strong today and are posting some great averages (check the RAAM website for live updates). Now, we're making a much needed stop at McDonald's. I never thought I'd actually look forward to this place, but after the free food at TS 23 (or somewhere around there) we're hooked. It's a great morale boost. I'm off to food!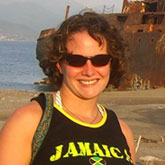 Well, we got "some" of the food purchased. It'll take at least 2 more grocery trips to get the provisions we'll need plus a few more stops along the way to get perishable items. While I'm meal planning, Andy is doing some sketchy things with a lighter and wires, continuing to prep our extensive communications system. We might not have a professional chef on board, but we do have a kickass speaker and radio system. Eat that other mixed 4 teams!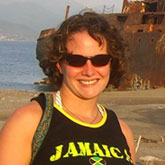 How do you feed 18 hungry people 3 times a day when you have a tiny fridge, a stove that rocks every time the RV makes a turn, and have to include enough carbs to fuel 4 people racing cross country? We still don't know, but Laurel and I are slowing figuring it out. We've been spending a lot of time the past week working and reworking menu plans that can accommodate an endless list of restrictions. Hopefully we'll have it figure out by Wednesday when we launch cross-country. Feel free to leave suggestions!!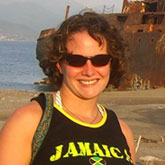 Found this article in the Boston Globe this week. It's about various ideas and theories on giving individuals more accountability about their carbon usage through individual carbon credits. Europe seems to be lending the ideas more credibility, but the author does discuss which of them would work best in the U.S. Check it out.






Stay in touch with reciprocal links between blogs. Contact us for info.


Xtreme4 RSS

See these and many more videos at our YouTube Channel