: Spread the word via social networks and email.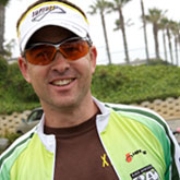 Our "holiday ride" was a gift to ourselves - a long mid-day ride on a Friday before a predicted wet weekend. We had a great showing from the team- Phil, Andrea, Mariana, Laurel, Kip, and myself headed out to Poolesville at a good clip. Hammering our way out and maintaining as much as we could on the way back; clipping in for about 75 miles. Everyone was feeling the stress of the ride and craving some food- pizza, dairy queen, mexican- you name it! The weather held up and the chill only started to sink in near the end of the four hours. The only down side was slugging through the holiday traffic as we made it back to town- slowly criss-crossing lights and pedestrians to Capitol Hill.

I gotta give praise to the great Xtreme4 support crew as well, many of which crank out the training miles side by side with the riders. Not only that though, whether they're riding with us, writing sponsor letters, contacting partners, putting together budgets and logistics or filling in on so many other responsibilities, it's an amazing team.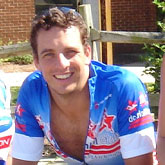 One of our sponsors, Spiuk, is having a winter clearance sale. There are some great deals here open to the general public.

Check it out: www.dpmsports.com/clearance/index.html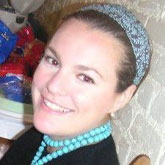 My fingers have almost thawed out, so I thought I'd post a quick summary of the toughest ride I've ever done (conditions wise, at least). Eric, Phil and I all agreed that it was pretty much one of the worst experiences we'd ever had on two wheels. But what doesn't kill you makes you stronger so…

The ride started with a flurry of text messages at 8 a.m. There was great indecision about sticking to our (boring) trainers or riding outside. Outdoors we were in the tail end of a winter storm that had brought freezing rain and sleet. But the weather reports said that there would be just overcast skies starting at 9 a.m. So like brave/foolish souls, we saddled up and rode out of town in a cold mist. 37 degrees, but warming up.

The roads were wet and the mist was a little chilly, but it was basically bearable, and seemed to be clearing. Eric had a flat, as is his habit on that particular stretch of road (the last time we rode out that way, he had two flats within about ten miles of each other). But for the most part, eating each others spray was the only real danger. We turned around a little cold and damp about 25 miles outside of town.

And then the fun began…

Drop by drop, it began to rain. The temperature wasn't rising and the rain was coming down in sheets. We had 15 miles to go, and we were completely soaked. Cursing the powers that be, we powered through some unbearable conditions.

There were puddles of freezing rain in my shoes, my jacket was soaked through, and my glasses were worthless in the rain. Every time we had to stop at a light Phil would wring out about a cup of water from each glove. Remember that this is in 37 degree temperatures. We were hypothermic.

As we rolled into town it became a race against time. We sped off to our respective houses, and with great difficulty unlocked doors and went straight to hot showers (PAINFUL). It was 50 miles of the worst conditions ever (with the real pain coming afterwards when my frozen feet had to contend with the warm water in the shower). But I doubt RAAM can throw anything colder and wetter against us (especially in Arizona in June). This was a great mental training experience.

It was, in a word, XTREME.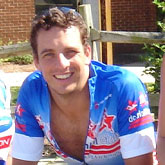 Team Xtreme4 is officially competing in the 2008 Race Across America. We registered today.

Oceanside (and the whole rest of the nation): HERE WE COME!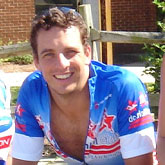 Despite a workout plan that called for 70 easy miles on the bike on Saturday and 7 running on Sunday, I managed to work out pretty much the whole weekend through. Cross training is good, but this may have been a little much.

I woke to a very soggy Saturday morning (with tired legs from a run Friday night) and quickly decided that I would be on the trainer. Our coach says that 1 hour on the trainer can be the equivalent of 1.5 or even 2 hours outdoors, because you get no downhills, no coasting, no rest. So I clipped in with Andrea, Mariana and Coach Troy (a spinervals DVD) and we burned through 2 hours of pure pain. I lost probably half my body weight in sweat, and loved it. From there I went straight to the pool, where we were celebrating a friends 25th birthday by doing 25 x 250s. I had extreme cramping problems throughout that swim set--caused I'm sure by the sweating.

Sunday: swim meet in the morning, followed by an hour on the trainer in recovery mode, and then off for a 7.5 mile run with the whole team. Great run, and fun to be all together working out. We ran instead of riding because the weather this weekend has been so bad that riding has been all but impossible. This coming week doesn't look to be much better, but I'm going out regardless. I can't take many more trainer sessions (much as I love Coach Troy).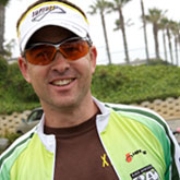 Not only is the weather harsh on the riders.. but also on our equipment. This is just one rides worth of dirt (pix attached)! It takes a toll riding through wet and cold conditions so it's great to get a nice day every now and then as a way to revive your spirit and get a smooth ride in. After a soggy cold week I'm looking forward to better conditions soon which reminds me I should spend some time and give my bike some love.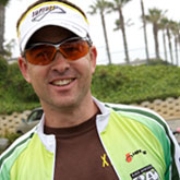 After taking a week off from biking it was nice to go out today- albeit a bit later than planned. Don't get me wrong it was a planned week off with run training instead- I was out of town so that was the easiest thing to do logistically. So I had a full effort of biking before I left and now again this weekend. It was raining and cold this morning which meant trainer time for most of the team but I held out hope to get outside. Luckily the day turned completely around and it was in the mid 40's with plenty of sun. Patrick and I hit the normal route with the added hills and took it aggressively - enough to want to get back as fast as we could without bonking. Trainer days ahead made us especially happy to cruise around on the roads and chat it up when we weren't pushing so hard we couldn't breathe.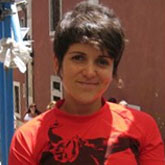 It's that time of the year when I start bonding with my indoor trainer and coach Troy's workouts. This past weekend I finally gave in when the temps were below 30F and the winds picked up. We had a couple of solid spinerval sessions with hard intervals and lots of sweating. Today again I had my usual Tuesday 1:30h hard interval session on the trainer while watching Kevin Costner competing in the Hell of the West cycling stage race in "American Flyers". I'm looking forward to the weekend in the 50s and some riding outside!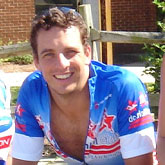 I was out this weekend for a nice 50 miler with a group that included some road racers from Route1Velo, a local racing club. Coming from a triathlon background, I'm used to long rides at moderately fast paces. This ride was like that except for one added ingredient: Attacks. These guys would attack on hills and certain straightaways and man, it was all I could do to keep on them. Attacking uses those sprint muscles that I've spent the past few years actively NOT developing. It is heartening, however, to know that even with my triathlon background I'm able to keep up with the road-racers (in training). Kind of a mental boost. And who knows, maybe those sprinting fibers will come in handy toward the end of the race (but I doubt it).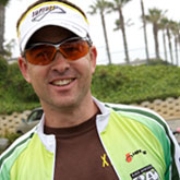 As anticipated my weekend was filled with turkey dinners (yes two) and plenty of turkey sandwiches, as well as some repetitive base training miles. The first day I eased into it with a short 5k run race- only noticed the effects when I went out on the bike ride the next day! I guess those short hard efforts really do take a toll. It was bitter cold and windy for the first ride- about 15mph headwind all the way out. Patrick and I took on some more hills than usually and it was a welcomed warmer upper. My legs felt totally spent half way into the ride and the thought of going at it for two more days in a row was a mental haul. But as we rolled back into town (tailwind in effect) it was great to be going to my second feast knowing I had pushed it with all I had. The next day it only grew colder but again we warmed up quickly. We had a good group of five and egged each other on through all the tough climbs - again leaving very little behind on the course I was spent. Then today, I slept in and took some advice from Andrea- rode at noon while the day was at it's warmest. It was an awesome way to cap off the weekend.

Next week I'm off to Puerto Rico so I'll get one more hard biking set in on Tuesday before I am off on cross training (more running and open water swims). The idea is take it a bit easier over the next week to let the body recover. Then I'll be in good shape for more intense bike sessions over the following month.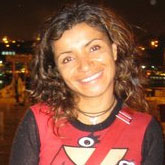 I am so excited that our team finally has a coach. Olaf Sabatschus is such an amazing athlete, coach and person. With his extensive experience as a top PRO triathlete (15 years), 8+ years of coaching experience and educational background in Nutrition I have full confidence that he will take us to the next level and help us achieve our goals for RAAM 2008.

I've known Olaf and worked with him for the last 3 years, and just can not say enough good things about him. He is so excited about us doing RAAM next year and has generously donated his ONE on ONE attention and experience to coach us on our new adventure/challenge.

I am really looking forward to Xtreme4 working with "Monster" Olaf, Andrea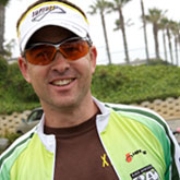 The weekend is finally here and we're looking to ride 3 of the 4 days to get some repetitive base miles in. This is a great way to teach the body to adapt for schedules without rest days. Clearly this is just the beginning and 3 hours rides ar not even close to what we'll be doing race week. But it's a start. I've been looking forward to this for a while- being able to ride and relax without having work tapping you on the shoulder every day. Even though it looks like the temperatures are going to drop-- today it got into the 70's-- the sunny days will be great and the crisp air will keep us on the move (read: no long rest stops!). More on the rides soon-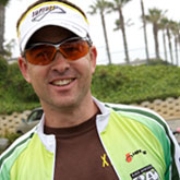 This past weekend I took the opportunity to get out of town and headed to Skyline Drive for some cross training-- some biking, hiking and sleep deprivation. A group of us went up on Saturday morning and set up camp before heading out on an awesome ride that had absolutely no flat sections on it. It was also cold but the rain held off and we got lucky to see a ton of fall colors this late in the season. It was actually a great day. Then as we limped back to camp from pushing too hard early and doing most of our climbing on the return trip the sun was sinking in the sky and the temps dropped - way down. This was the cross training part- how to deal with dehydration, road grime, bitter cold and eating what you could manage to make. We made it fine and ended up hiking the following day before heading back into town. This morning it was back to "normal" doing laps in the pool.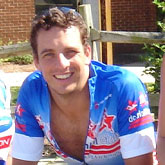 The past couple weeks I've been going hard--riding at every opportunity, and pushing it while I'm out there. We've had some great training and my legs are feeling it. Though I haven't kept a super-faithful training log, I know I've done many hundreds of miles in the past couple months. And there are many hundreds (thousands really) more in the near future.

Luckily for me, I'm headed to Key West for a friend's wedding, and some much-needed R-and-R. Let me qualify that "R-and-R" a little. Though it's time off, I plan to run and swim down there, to keep the aerobic base training going, but I won't be on a bike for a few days. Is it strange to think of that as R-and-R?

Things are really coming together in the planning and sponsorship department and I look forward to reading updates from down there. RAAM participants from past years have been extremely helpful in giving us planning advice--and it's very much appreciated. This is a very complex undertaking and having first-hand knowledge at our disposal has been really helpful. But there I go again--I'm supposed to be checking out, and instead I'm getting revved up about the race.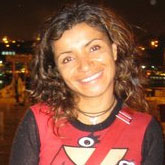 Today was my first ride after NYC marathon and it felt great to be out riding. The marathon pretty much trashed my legs for 4-5 days, but I'm feeling them coming back now. It's definitely cold here in DC(40s), so it was time for booties, jacket and pants! We did our usually MacArthur Blvd/Falls Rd loop adding some hills towards the end (about 2:30hs) and it was just nice to be out there on my bike again and get the season started.

This past week we've been interviewing different coaches to see who we are going with to help us train for RAAM... very exciting! Hopefuly we should have a coach soon.

More later, Andrea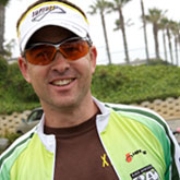 We rode hard today and got another 65+ miles in over a rolling route. My back was certainly better and I tried to keep from pulling at it too much. We had a good showing from our team (riders and crew) and I'm looking forward to pushing ourselves as a team, after all we're all a bit competitive too. As a group I feel we'll keep striving to crank out more miles and not let up as much on the longer rides- maybe even hit those climbs with that extra effort. The difference now is that we're training for the team- not just ourselves. The responsibility goes further than just your own goals. And that aspect is something that I saw coming but I can feel the energy of it now.

Being a team that really fits well together has always been our main goal, above sheer power or talent. And dividends of that mission are already paying out. I'm excited of the challenge and I'm glad to have such a great team.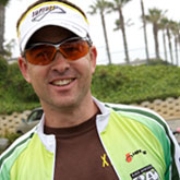 When you're training day in and day out it starts to take a toll on your body. There are recovery days and slower paced workouts that are intended to let you catch up but optimizing your body is important. Routine maintenance like stretching is critical to long term capability and I've been slacking in that department ever since mid summer when I raced IM Lake Palcid. That was clear when I got massage from Healing Hanz today after straining my back over the last month. It got so bad that I just couldn't take it anymore and realigning my muscles felt great. I left the session with a sense of renewal and some homework- namely stretching. We're fortunate to have such a great resource to keep us maintained as we train and race for RAAM. Now it's time to get back into a stretching routine and staying on top of any tweaks along the way.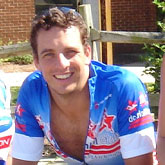 We're on a roll this week -- just got word from dpmsports--the distributor for Spiuk products (aero helmets, eyewear, and shoes), and Dolan bikes -- that they have agreed to partner with us. It has become pretty clear that aero helmets offer a great deal of time savings over the course of a triathlon (even down to the olympic distance) -- so we're very eager to use them for 3000+ miles. If you can save a minute or two over 24 miles, think how that adds up over 3000 miles.

Once we get geared up with this stuff, we'll let you know how it feels and what we think. For now, just a big thank you to the guys at dpmsports for getting us aboard and a reminder to all you readers to check out their site. Also, while you're there, take a look at who they already sponsor; it's an awesome list of athletes to be joining.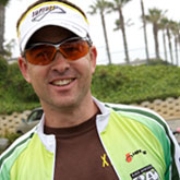 The team is happy to announce a great addition: Lee Poole will join us as the pro mechanic. Obviously this is a critical aspect to keep us running smooth during our training season, epic training events and throughout race week. He was a great resource at Total 200 and we're looking forward to brainstorming with him on our tech needs. Check out his bio in the crew section.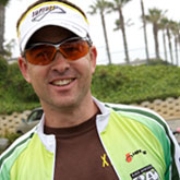 Big congrats to Andrea for running a 3:15 marathon in NYC yesterday! If you can imagine, this is her "off-season" cross training. And Kip raced 3:03 Marine Corps Marathon last week, then went up to NYC, just a week later, to be a guide for a blind hand-cycle athlete. We can't wait to get the full low-down. Way to go team!

The rest of the team got together last night to review our sponsorship opportunities and talk about race week logistics in greater detail. Rotations, time stations, sleeping (and lack there of), schedules, vehicles, pacing, power output, and a host of other details were on the table for discussion. This is just the start of getting our crew and riders to coordinate our plan A.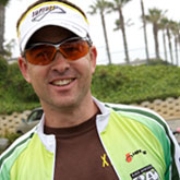 Phil, Laurel and I went out with a strong group for a hilly 60 miler today and pushed all the way back. It felt great to edge up to our limits and keep going. It was the first real cold day we've had so I got a chance to test out all the cold weather gear: booties, ear muffs, gloves, etc. All in all with the right gear it was pretty nice out even though it was 40 degrees when we started.

The only down side is that I had some type of rubbing noise associated with my free wheel or bottom bracket. It was hard to tell and not consistent enough to get it to act up when I was trying to figure it out. We passed by the shop when we got back and hopefully the tweaks there will keep it silently smooth.

After the ride we went over some of our sponsorship options as we refueled over lunch. Maybe had a few beers too. You need carbs right?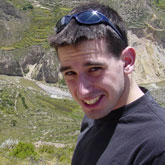 Tomorrow morning two of our Xtreme4 participants will be running in the NYC marathon. Andrea Vasquez, one of our riders, will be looking to break the 3:20 mark. Kip Pierson, a crew member and our main photographer, will be leading a blind runner. Mariana and myself will be on the sidelines cheering them on! It's a really impressive feat to even just run a marathon (which I have yet to do) and there's an amazing feeling in the city right now. We went to the race expo yesterday for general information and packet pickup, and everyone was in great spirits and very outgoing and so excited for the run. One of the things that was great about the expo was that there were vendors and supporters that have booths set up for the racers and fans alike to check out. Environmentally aware organizations and companies were there promoting their products, as well as offering general tips as what we can do as individuals to keep our planet healthy. There are actually quite a few products available that are all natural, organic, sustainably-conscious that athletes can use as energy bars, recovery drinks, and nutritional supplements. Something that we are looking forward to integrating into our RAAM 2008 adventure. We'll have an update as to how Andrea and Kip fare on their marathons after the race!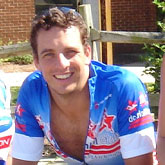 Our team decided that we'd focus the attention that we will be getting from the press and others on environmentally-sound transportation. We think that we can really give this cause a serious boost. I think one sentence sums it up best: "If we can ride 3000 miles in less than a week, you can ride three miles to work once a week." People always have an excuse (we're all guilty here). "It's too cold." "I need a couple more minutes in bed." "I would arrive at work sweaty." We think that the way to combat climate change is to take small steps--like riding to work even when it's more convenient, warm, and generally easier to drive.

We think that by telling the story of moving a team of 4 and a crew of more than 12 across the country and back with zero carbon output, and riding more than 3000 miles, non-stop, we will raise people's awareness and challenge their beliefs about what can be done on a day-to-day basis. We plan to fully offset our carbon emissions (cars, RVs and plane trips) and eat/drink organically (when possible). Getting the $$$ for carbon offsets is a challenge, but challenges are what we are about.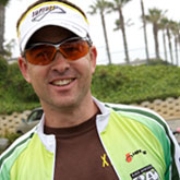 I just got off the phone with David Nerrow from Team Psycho (RAAM 2nd place 4 person male team 2007) and got a TON of great info in our PART I discussion. First of all- GREAT guy, and second we have a great consultant for anything we need to know as we continue our planning. These guys are pro and really know their stuff and it's a huge step for us to get the inside scoop on so many logistical details. I learned more about RAAM in the last 45 minutes than I have from reading countless articles and following the race through the years. This is huge! Thanks Dave, and I'll keep you all posted on our progress.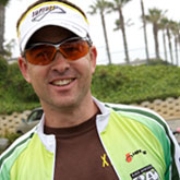 Getting up this morning in 40-something degrees and pitch black out was just not working. I've "officially" started my winter work/training schedule which means I'll get up early and work then head out for training rides mid day when it's nice(r) out. Today was actually great- saw the roadie crew out on their lunch ride and got some sunny hours in. After that I downed a chicken sandwich and fries while waiting for a tune up.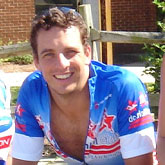 The weather finally turned here in DC, and though it was sunny for most of the weekend, it was cold! My blood is still thin from summer and the warm fall that we've had. As a result, I spent a bunch of hours on the trainer this weekend. It's a sweaty, boring endeavor, but it has to be done. I also plan to start riding the trainer before workouts--gotta get that milage up.

Speaking of getting the milage up, right now we're looking into various coaching services. This is going to be an important part of the training regimen. While all of us have multi-sport and endurance backgrounds, training for a non-stop, multi-day event is far different than training for a mere Ironman. We'll need the professional advice that a coach or coaching service can give to make sure that we're not over- or under-training. I don't want to spend any more time on that trainer than I have too...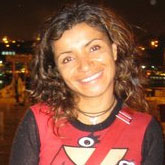 After a week long of nonstop rain, today we finally got a beautiful day (it stopped raining around 10am) and I went on a ride with Eric. We did our usual MacArthur/Falls Rd ride and got a few hills in as well. I felt great and enjoyed being outside, the trees are so beautiful with the leaves changing. Kudos to our teammate Phil for his mental toughness and doing a 2:30hrs trainer ride solo early this morning!

This past week we also got another sponsor! I'm very happy to announce that Healing Hanz will be supporting us! This will be very beneficial to the team and help us stay healthy and strong. Raquel is extremely knowledgeable on recovering fast and keeping the body strong, as well as a great person to have around :) She also supports our go green vision and only uses organic products.

More to come... Happy riding, Andrea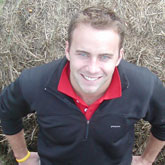 We had a great in depth team meeting covering sponsorship opportunities and next steps for planning and training. Right now we're in the process of scheduling our yearly training with epic events about every month leading up to the race. That will include week long bike tours in California, 24 hour race simulations, 375 mile rides in Puerto Rico, and Ironman races just to name a few. On the other side of things we're also starting to formulate our logistical plan for the race- and making sure we have all of our bases covered. Getting input from previous racers has been a wealth of knowledge. Everything from pacing and transitions to laundry and toothbrushes- both plan A and plan B.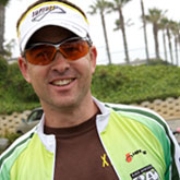 We're happy to announce that Race Day Wheels has signed on with Xtreme4! We've worked with them before at Ironman races and have great things to say about them- from the care they take with every customer to going out of their way to insure you have a solid race. It's awesome to have them on board.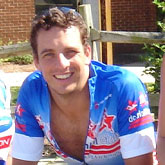 Bike training in the DC area is both monotonous and exciting. How can that be, you ask? Well, it's fairly monotonous here in the city and the near-in suburbs. We end up riding the same routes over and over, and most of them are fairly (or extremely) flat. But get a little outside the metropolis, and you can find beautiful country roads with rolling hills and the occasional serious climb.

Most of our weekday training happens down at Hain's Point--a public park area behind the Jefferson and Lincoln Memorials. We do loop after loop of the very flat road--working on speed through intervals but we're really just getting the miles in.

Weekends, however, are a little different. Then we get on the bikes and head out of town. Often we end up out by Poolesville, MD, which is a great starting point itself. That's about 35-40 miles out from the center of the city, so it makes for a good out and back ride. If weather cooperates, we should be getting together a ride out there this weekend--with our team and other riding partners from the DC Tri Club.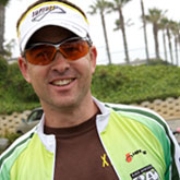 I was out in West Virginia and was able to get some good miles in - with lots of hills and some pretty stiff head winds. The day was perfect though and the leaves were all turning. Tim and I got to cruise the roads with hardly any traffic and make it into Lost River State Park. After the ride with got some great lunch and then went back to the park for a hike to the ridge.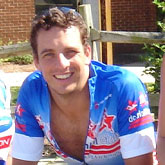 Some of the team met last night for more planning. Good session—lots of new ideas, and lots of stuff to do. Don't worry, we're not ignoring our training: We rode together earlier in the day, averaging about 25 m.p.h. over a short pre-work workout. But back to the meeting. One of things we talked about was bike choices. We certainly plan on being on TT bikes for most of the ride (better aerodynamics, and less upper body fatigue), but we'll need regular road bikes for climbing and such. As triathletes, all of us are comfortable on the TT bike, but a road bike is more relaxed and forgiving. I personally will need to spend a lot of time stretching during our training months, as the aggressive posture of the TT bike is like doing a forward bend from the hips; hard for me because I'm not all that flexible. I guess that on either style bike it's gonna be a long, long time in the saddle, so above all, we'll need to get fit perfectly.

These are the types of technical questions we're thinking about 8 months out.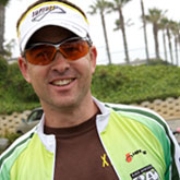 Great news! Our first few sponsors are aboard—and a few about to be added in the next couple weeks. We couldn't be more pleased with the companies that have decided to partner with us on this journey.

First, a word about the "non-company" sponsor – the DC Triathlon Club. Our team comes from the triathlon community and we are all active members of the DC Tri Club. It's a great organization—all volunteer—that has provided us all with training partners, mentors, role models, cheering sections, and perhaps most importantly, friends.

Infinit has also signed on to provide us with loads of their incredible nutrition products. I've often said that racing with Infinit has allowed me to stay strong - and not even be hungry after racing an Ironman. We're looking forward to customizing our own hydration mixes so that each of us can get what we need in the way of electrolytes, carbs, sugars, proteins, and taste. Truly a great product- and totally custom for each person.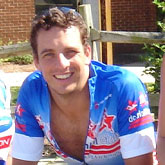 We got word that this year's race will end in Annapolis, Maryland. We were discussing that finish line and couldn't think of a place on the East Coast we'd rather have the race end. At 30 short miles from DC, it's practically finishing at home. Plus the last few hundred miles will be through country our team has rode many times. We also realized that this will make our media plan SO much easier to implement. We will be one of the local teams--and with our connections to the local media and the extreme nature of the race, this will be a great benefit.

We're looking forward to organizing a huge welcoming/post race party in Annapolis with all our friends, family, supporters and everyone else. Crabcakes and a few cold ones could be just what the doctor ordered after 3000-plus miles...

As a celebration, we rode out to Annapolis and back, making sure to stop for coffee when we were there. With a road closure we ended up doing about 85 miles.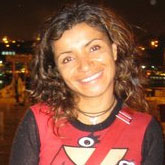 Since Ironman Canada at the end of August I have been mainly running as preparation for NYC marathon. But of course I keep up with my cycling, as it is good cross training and I love to do it. This morning I was scheduled to do a 2h easy ride on a hilly route if possible. I had to start my ride early (7am) as I had other commitments later in the day and did not want my ride to be affected. Paul, Kirsten, Chad and one of my xtreme4 teammates Phil came along which was great motivation. Specially since it was still dark out.

I didn't bring my bike computer, just my Heart Rate monitor to make sure I kept a nice and low heart rate - as I needed to save my legs for next day's 16 mile run. We all were feeling very good, cruising along the rolling hills on MacArthur Blvd and enjoying the company. Paul was giving me some funny faces, and I didn't know if we were going to fast or too easy...I just knew I would hear about it later in the day. On the hills I was feeling as something was pulling me back, and thought that maybe my brakes were rubbing...but didn't want to stop, I figured I was just not in the same cycling shape I was earlier in the year. Well, the funny thing is that later Paul told me that we were avg 22-25mph, not too bad for an off season easy ride!

Next day while cleaning my bike I found out my back breaks were totally closed, no wonder I felt extra resistance on the hills. I guess it was a good strength training ride, and next day my legs felt good for my long run. So no damage done!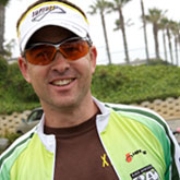 I rode a 16 mile time trial race this morning which helps to establish a benchmark in terms of fitness-- a specific distance at all out effort in a certain time. I averaged an even 25 mph at about 290 watts for the completely flat course and there was just a little bit of wind. After that we took off and went for a tempo training ride out to Great Falls and back- hitting up some good climbs to really stretch out the legs. It felt good to race and then follow it up with a steady effort. I'll do another time trial (same course) in November so I'm looking forward to improving and having that goal to chase.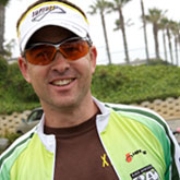 When was it a good idea to do a hilly century in 53/12? Well, last year just as we were heading out on a century ride (albeit much flatter course) one of my deraileur cables broke and I ended riding the entire ride in my 53/12. So as tradition would have it this was my yearly ride in my toughest gear only. No shifting- only pushing the cranks in some cases at a VERY low cadence. It was a tough day but certainly one that went into the "strength training" category.










Stay in touch with reciprocal links between blogs. Contact us for info.


Xtreme4 RSS

See these and many more videos at our YouTube Channel