: Spread the word via social networks and email.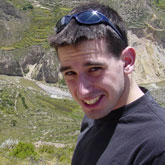 Hey everyone, Chad here again.

A group of us are going to be welcoming home the RAAM team tomorrow evening. Right now they are due to arrive around 7:00-8:30pm based on their current pace. I imagine their arrival time will only fluctuate within a couple hours either way at most.

We are planning on leaving Capitol Hill around 4pm to avoid DC Traffic out to Annapolis and get all set up for their arrival (be there about 5pm or so).

Also, don't plan on getting directly down there as the streets may be blocked off or have limited access. They get a police/parade escort from the Annapolis Mall down to Dock St, so plan accordingly!

Click here for a MAP


I imagine we will try to be somewhere near Dock St. as much as possible and if you plan on coming just ask around for Xtreme4!!!

The more the merrier and it would be good to see the champagne dousing we are going to give them when they cross the finish line!!!

BRING IT HOME XTREME4, YOU ARE ALMOST ON HOME TURF NOW!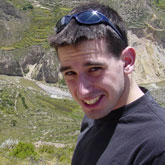 Hey all, Chad here again, thanks to Julie for the update as it is much needed for all you out there in internet land!

Got off the phone with Paul a little bit ago and all he wanted to know was "Where are we in relation to the other 4 person teams....OVERALL!"

Xtreme 4 is really rocking it as they came into Time Station #21 about 7 hours and 43 minutes ahead of Team Theraplay, the 2nd place team in their division. As a bunch of rookie riders and crew they are absolutely CRUSHING the RAAM course. Very impressive to see the countless hours of meetings, race prep, and 24 hour race simulations paying such huge dividends. Between Time Stations 23 and 24 they only lost 10 minutes to the 2nd place 4 Person Male Team, and 1 minute to the 1st Place 4 Person Male Team. They have also increased their lead over the 3rd place 4 Person Male Team to over 1 hour and 3 minutes at Time Station #23. Impressive stuff for Rookie RAAM riders!

Paul relays some thoughts as they push on through Kansas:

"Everyone is doing extremely well. We are all still completly pumped up and just think it is so awesome to be doing so well and have so much support from you guys back home. Andrea and Phil were doing awesome on the last shift and Eric and Patrick are on their bikes ready to make the transition to the next shift. I am about to start an 8 hour shift and the crew and riders are all pretty smelly and gross at this point. We are pushing through Kansas which is pretty flat and WINDY!.

We are pretty much in the middle of Kansas and it is HOT. The riders are pretty pampered by us crew members honestly. We wait at the front of the vehicle for the rider, grab their bikes, makes sure their hydrated, relay information to them about how we are doing to keep them motivated, and try to keep their spirits up. We pretty much grab all their gear from the vehicles during shift changes so they don't have to do anything but ride. Pretty top notch and it makes our crew jobs tough...but it is all worth it.

It is amazing to see all of the Xtreme4 riders getting stronger as the day goes on. It was a getting a little rough for them going through the last part of the Mountains, but they seem to be getting into a serious groove as they push through Kansas and are only looking stronger, I gotta go get Patrick now, Talk to you later!"

By the looks of how they are moving and grooving hopefully they can increase their lead and take some time out of the 1st and 2nd place 4 person male teams...only time will tell!

Thanks for the update Paul!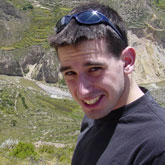 Hey everyone! Chad here posting under Paul's name since internet is next to non-existent for our Xtreme4 crew out on the road. Just got off the phone with him and he provided an update on how things are going and the current status of the crew and riders.

From Paul via phone on the road at TS#15:

"We are in Colorado right now and I just got off my shift an hour or so ago. We had the 2am to about 5-6am shift with Andrea and Phil as the riders, and it was myself and Marianna (didn't get the other names) crewing. That shift brought us from Utah into Colorado where we experienced a 25 degree temperature change from about high 50's to about 35 degrees. The riders were constantly changing clothes to adapt to the changing temperatures. Andrea and Phil are back on again and Eric and Patrick are resting.

Crewing right now is absolutely intense as you are always on. Even when you are on the 'off" shift you are always doing something; making sure the riders are eating, setting up their stuff for the next shift, rider prep. I have gotten about 4 total hours of sleep since the race started on Wednesday and that is the case for almost the entire crew right now.

Despite a couple problems like getting stuck in the sand in Arizona (luckily it was only the leap vehicle and not the RV!), which by a stroke of luck we were helped get unstuck by a couple off duty police officers coming home from their shift, everything is going really really well. Everyone's spirits are high and we are all really pumped about how well we are doing. Hearing about everyone rooting for us and tracking us back home is the icing on the cake!

It is going to be a great feeling rolling into our home town area for the finish and I am sure we will be even more pumped as it draws near. We are looking forward to a kick butt welcome home Chad...no pressure on you though!"

Thanks Paul, no pressure taken!

Everything is going great and the whole team is absolutely amazed at how well they are doing! While they came into it with expectations and goals, they wanted to finish first and had no idea that after only 24 hours and change that they would be in such a position. They have been bouncing in and out of 2nd and 3rd place out of ALL the 4 person teams and are leading their division by 2 time stations and only making up more ground as they trek on!

Good luck you guys and we are all thinking about you!

Here's hoping to better internet access as well!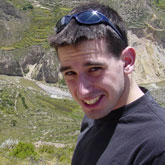 This past weekend we were a bit short on crew members for our 24 hour race simulation so we acquired the gracious help of our friends Angie and Chad. In addition, Pam was able to stop in from Boston to be a part of the team as well. Below is what Angie had to say about her weekend:



My 24 hour taste of Xtreme 4

Truth be told I had to fake hesitation when asked to fill in during the most recent 24 hour training event. I was pretty pumped to help out and witness first hand how this whole Xtreme concept would be going down. After gathering at Patrick's Friday, the gang rolled out to WV in three vehicles (RV included during this go) during what ended up being a very foggy night.

We arrive in Grafton after midnight, unload, re-load, pump up tires, string safety lights, buy more red bull and BAM-- shift 1 starts. Patrick and Eric are up first and begin their foggy, dark, and climb-filled pulls for the next few hours. The crew and rider switch happens around 5:30 am just as the sun starts to rise and it's my turn to jump behind the wheel of the leap van. Phil fires off and we're on for the next 7-ish hours. It doesn't take much time for the crew and riders to fall into a rhythm: transition, ride, leap, repeat. With every switch we're learning and developing more efficient strategies for each pull and transition. These guys are pros! It was often a challenge for me to get ahead of the riders in a CAR because they'd be moving at such a speedy clip. As the hours on the road increased, so did the fatigue. But, motivation (and red bull) served as a perfect counter, and helped push everybody toward the finish. That motivation ended up being a time saver too as the team finished two hours faster than the previous training event on the same course.

Xtreme 4 is gonna rock RAAM hard. Not only are the riders in totally sweet shape (you should see their quads, and in some cases, calves) but they have a solid foundation in the crew supporting them. Mariana and Dave are dominating in their roles and dedicated to the team's success. I was just glad to be part of the fun for a day!

The next time these guys see the roads they hammered across this past weekend, they'll be in the home stretch with Annapolis on the horizon... and maybe even a little ahead of schedule.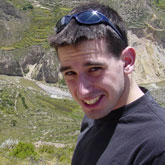 Yesterday Christal and I were out in front of Frager's on Capitol Hill promoting Xtreme4 and further raising the community's awareness of our efforts and asking them to pledge to find an alternate way to get around town the week we are racing RAAM. There was a lot of interest in both our cause and in the team itself - most people thought we were crazy, but that it was a very impressive endeavor as well. We feel the same!

We wanted to say THANK YOU both to Frager's and to the community in helping us get the word out. A few other of our Xtreme4 team will be out there again today, so stop on by and take the pledge to Go Green!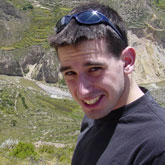 Good morning. FINALLY the weather is taking a turn for the better! Supposed to be in the 80s today - no kidding. And just in time for our first 12 hour training ride tonight. However, I'm not going to get into that at the moment. This posting is more about a green "experience" I had yesterday with a friend of mine.

Our friend Guillermo had me stop by his office for lunch yesterday. He's all gung-ho green! It's great. He is totally supportive of our endeavors, and has committed himself to being as green as possible. He rides to work on a bike every day and takes public transportation or bikes when he travels around town for anything else. He makes sure to turn off his office lights when he goes out (and confessed to turning off anyone else's office lights if they are not in their office when he passes by - so watch out!). As of Sunday he "doesn't eat meat" which, if you are aware of how much of an environmental impact eating one hamburger makes, it's pretty crazy (the impact of what it takes to make one hamburger, not not eating meat). He was telling me how he is purchasing 98% corn-made biodegradable bags to carry his groceries etc. in. His office cafeteria serves food on real plates and dishes and offers metal utensils. The carry-away boxes are biodegradable. Soup containers are made of recycled material. There are separate trash and recycle bins. Recently he has been reading up on other cultures and practices (i.e. Buddhism, yoga, etc...) and has integrated the environmental preservation aspects of these into his daily life. As a result, he personally feels good about himself - both because of his efforts of making as minimal of a detrimental impact on the environment as possible, as well as the physiological well-being his body is receiving.

It's great to hear from people about the impact that they are making as a consequence of Xtreme4's efforts to race across the country promoting awareness of what little things we individuals can do to make a big difference overall.

Thanks Guille, and thanks to all those that have and will continue to make an effort to "Go Green"!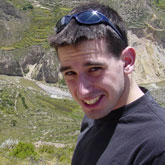 n. Pecha Kucha - "chit chat" in Japanese.

Last night Dave, Jen, Erica, Andrea, Laurel, and I attended a DC Pecha Kucha event that centered around the "green" movement. The presenters were all environmentally friendly and sustainable organizations and groups. In fact, the space that we had the event in - Lofts 11 - is one of the few completely environmentally designed living spaces in Washington, DC. A very appropriate location.

Upon entering the Lofts we signed in and were directed to the 8th floor where the presentations were to be held. There were two living spaces that housed the presenters and attendees. Each had unique environmentally conscious characterstics such as cabinets made of wheatboard and bamboo, countertops made from recycled glass, and tinted windows to reduce heat in summer, as some basic examples. We mingled, discussed the building with the architects, met the coordinators of the event - ita-design, and finally moved into the presentation area where they had some nice fruit and cheese plates and wine and a DJ going until the presentations started.

It ended up that we were to present last, which turned out to be a good thing. We followed Honi's presentation of her company Derma Hair Care - she is so aware of how to incorporate "green" into every aspect of her company, from the products that she promotes and uses, to the energy that allows her business to run, to the print materials for all brochures she has. Pretty amazing.

And then came Xtreme4's presentation, which, of course, was by far the most intriguing. The Real Hey Dave and I (mostly Dave) worked on composing the video itself while Erica and Jen presented to the audience. It started with a captivating intro with intense music and Xtreme4 scrolling across the page to catch everyone's interest. Erica and Jen had the timing down perfectly with the images that were on the screen and really kept everyone engaged. Dave said he heard some great comments about how hardcore and crazy we were - but in a good way! People were very interested - and that's good! - because we are racing for a good cause, and it was appreciated by everyone there last night.

All in all we were happy with our presentation and glad we had the opportunity to meet more green-minded individuals. We are definitely even more psyched about the race and our cause just from the excitement that other people outside of Xtreme4 exuded last night!

P.S. The video will be up soon!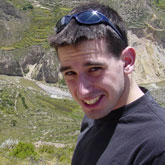 First time in a while that I actually rode outside. I couldn't help it what with it being 70 degrees! Phil desperately wanted to get a ride in - nice and light just spin out everything left in his muscles from the weekend marathon (congrats Phil!). Was great to see him strong at the finish. Pam also qualified for Boston! What an amazing weekend.

Back to today - a few of us headed down to HP to ride around a bit. It was pretty windy, but the temperature was great. There was a lot of traffic cause of the cherry blossoms being in full bloom. It was nice to have the scenery but you had to be very aware of all of the vehicular and pedestrian traffic. Still, just good to get out and stretch those riding legs. Hopefully many more days like this to come - soon!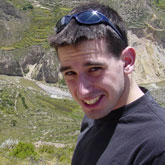 It's still cold outside! 30 degrees this AM!? Spring technically arrived last week. The trees are starting to bud. And we're all ready to be riding outside consistently. Fortunately it looks as though after today it will be in the mid to upper sixties through the rest of this week.

Last night we had a meeting with the largest majority of our team members to date - including Raquel and Lee. It was good to see them there and have them active in our discussion. We spoke mainly about fund-raising opportunities and the next training event - 12 hours overnight the weekend of April 19th - where everyone that was present last night can commit to! That was good to hear and having such a large majority of crew members there supporting the riders will definitely aid in our preparation for the real thing down the road.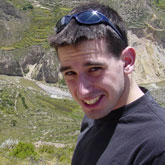 I visited with Andrea yesterday. Her spirits are high and all she wants to do is to get back on the bike. Mariana's been taking good care of her. More than anything she's in a good bit of physical pain, but once she's all healed up she'll be out there on the road again. There's no holding that girl back!

Today will be her first day back on the trainer and she's psyched to just get back on a bike. The other riders are glad that the weather is getting more tolerable. Mid 50s is definitely a step up from mid 30s - it's nice to be outside riding again.

We have a little downtime before our next training session, which will allow us all to focus more on general race strategy, communicating with other teams in RAAM, fund-raising, and overall preparation for June. It's just around the corner.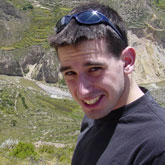 Last night myself, Phil, and Andy stopped into Urbana to meet with a recently established organization called Live Green. Our friend Honi from Derma Hair Care brought the event to our attention and mentioned it would be a good way to meet more environmentally conscious-minded individuals and organizations in the DC area.

There was a good showing at the happy hour, which offered some good organic wine in a good atmosphere. Phil, Andy, and I split up to meet with as many people as we could to mainly spread the word about Xtreme4 and what we are about. We were received very enthusiastically by most as just about everyone we talked to could not fathom riding across country, much less riding 24 hours a day, and completing RAAM in just under 7 days - and all for a good cause and increasing the awareness of how individuals can make an impact on the environment.

We walked away from the event having met people of similar minds for preserving the environment, a better grasp on how organizations in the DC area can help us out, and what we can do for them as well.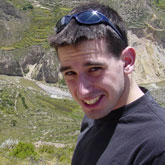 I had a discussion with Eric yesterday about the main theme of our environmental endeavours versus the RAAM race itself. It came down that there are two main things that we are striving for: one selfish and one self-less. The selfish is the actual racing aspect of RAAM. We're out there as riders and crew as one team to push ourselves to the limits to come out on top. The self-less is the raising awareness of how individuals can make an immediate and direct impact on the environment by utilizing an alternate means of transportation - walking, taking a bus, carpooling, biking, riding a subway. And beyond...

I spoke with my mom today, and an alternate means of transportation just is not available to her. However, we took a look at other immediate options. Her electric company offers the option of, for an extra $8/month, acquiring electricity from wind power (zero carbon emission) versus traditional oil/coal burning. Choosing that option and "investing" a couple of extra $$ we calculated reduces her carbon footprint by over 3 TONS a year!

Going back to the alternative means of transport versus driving yourself - Eric brought up the point that if you gave up driving just yourself for 2 days a week out of 5, that is a reduction in pollution by 40%! 3 days = 60%! That's huge. You get the point.

Something else that came up was that we want the awareness to peak during RAAM race week, but to create a lasting impact beyond just that single week in June. $8/month on an electricity bill saves more than 3 tons of pollution from being pushed into the environment a year. Finding an alternate means of transportation every week, if only a day or two, reduces your carbon footprint by a minimum of 20%. Let's make it a lasting impact.

On another note, if you have an extra 20 minutes to spare (or need a means of procrastinating at work) check this out: www.storyofstuff.com.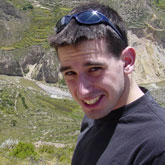 We've been back for a couple of days now after the ride in Puerto Rico. Kip and Andrea are doing very well and anxious to get out riding again. Though the weather in DC is chilly compared to what a few of us were lucky to experience a couple of days ago, we've planned a good group ride for tomorrow morning to keep the momentum flowing.

It was a really great experience all around down in Puerto Rico. A great group of people from DC, perfect weather, amazing hospitality, a friendly group of riders from all over the world, and really nice scenery made the trip quite an experience. It's something that I am definitely hooked on and glad that I decided to go down there for. Our team riders Patrick, Andrea, and Eric looked really strong and confident on all three days and were leading the entire group of riders down there - pretty impressive! Kip was right there with them. Tim, Christal, and I took everything in a more leisurely pace. We all had a really great time on and off of the bikes and look forward to future rides together to gear up for RAAM in June!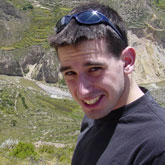 This past weekend was the first time in a while that I have been out for a good ride. It was a bit cold, but the sky was a clear blue with only a light wind and lots of positive attitude. Eric, Andrea, and Patrick were able to head out for the ride this Saturday (Mariana was able to make it out as well). Though it's been a while since I have put in a good amount of mileage, it was great to be out with three of them - even if I was just doing my best to hang onto their wheel (I was making sure if anything happened I'd be at the back to take care of them, of course, in preparation for my role during the race). They all rode really strong and were happy to be able to ride together and continue creating a strong biking base and conditioning for RAAM. I am looking forward to crewing for the three of them and Phil come this June!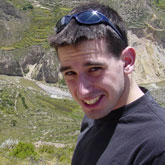 Tomorrow morning two of our Xtreme4 participants will be running in the NYC marathon. Andrea Vasquez, one of our riders, will be looking to break the 3:20 mark. Kip Pierson, a crew member and our main photographer, will be leading a blind runner. Mariana and myself will be on the sidelines cheering them on! It's a really impressive feat to even just run a marathon (which I have yet to do) and there's an amazing feeling in the city right now. We went to the race expo yesterday for general information and packet pickup, and everyone was in great spirits and very outgoing and so excited for the run. One of the things that was great about the expo was that there were vendors and supporters that have booths set up for the racers and fans alike to check out. Environmentally aware organizations and companies were there promoting their products, as well as offering general tips as what we can do as individuals to keep our planet healthy. There are actually quite a few products available that are all natural, organic, sustainably-conscious that athletes can use as energy bars, recovery drinks, and nutritional supplements. Something that we are looking forward to integrating into our RAAM 2008 adventure. We'll have an update as to how Andrea and Kip fare on their marathons after the race!






Stay in touch with reciprocal links between blogs. Contact us for info.


Xtreme4 RSS

See these and many more videos at our YouTube Channel