: Spread the word via social networks and email. « Back to Blog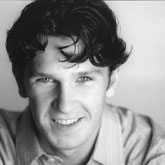 Well, it's been a long time in the making. But after months of preparations, endless meetings and thousands of e-mails to each other, Team Xtreme4 gathered all together for the first time ever as a complete team. With everyone's crazy schedule back home, we were hard pressed to have 100% participation in all of our events. Whether it was a simulation ride, a date auction fundraiser or the never-ending meetings, there was always something going on. We've even had some crew additions in that span. But today was something special. With our new jerseys and sweet looking crew shirts, we're ready. Bring it on RAAM! (A special thanks should go out to everyone back home who's helped out along the way and continuing to help. You know who you are.) See you in 6 1/2 days.




Comments:
AMAZING
by: Lori - 06/10/2008 05:48 PM
awesome pic, guys! good luck--i am so excited for ya'll to get started. ride fast, but most of all have fun!



Stay in touch with reciprocal links between blogs. Contact us for info.


Xtreme4 RSS

See these and many more videos at our YouTube Channel