: Spread the word via social networks and email. « Back to Blog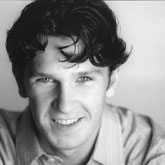 Mayday! Mayday! Blood Sugar is going down and FAST! It's insane!!! We can't keep up with demand! In our effort to push to the "Silver" in the 4 "person" division we've all kicked it up a gear, yet with that you pay a price. Our riders need food and fast. And clean jerseys are a hot commodity. We can't keep our shelves stocked and with the amount of calories these riders are going through 5 bottles of Infinit an hour isn't going to cut it. We need REAL food. So what do you do? You make an emergency stop anywhere you can---i.e. Chubby's pizzeria somewhere in God country's, Indiana. Now you may think, well just stop anywhere, but on the roads we're traveling sometimes you don't anything for miles. !@#%##!---THE AIR CONDITIONER IN THE RV JUST WENT OUT!!! Yes, as I'm typing this, the ship is going down fast! We're gonna try to fix it, but we're racing DAMN IT!




Comments:
Hang Tough!
by: Kirsten - 06/16/2008 03:37 PM
Awesome!! So proud to know riders and crew - we are rooting for you!!
Fazoli's in Bloomington
by: Wayne - 06/16/2008 04:08 PM
I should of mentioned this but my family was routing for you guys in Bloomington, IN (Hometown). Should to told them to ship of some Fazoli's to the RV. Best of luck guys.. your doing us all so proud
Creeping
by: Chad - 06/16/2008 04:28 PM
Up from behind on Team Ireland...every minute gone by is another minute closer to the silver...you guys are doing...XTREME!!!!!! GO GET THOSE GUYS!!!!
As Conan would say
by: Carolyn Serfass - 06/16/2008 04:37 PM
Be cool my babies. Own the road, dammit.
We're Addicted
by: Ellen, Bill, and Will Hirzy - 06/16/2008 04:40 PM
(by phone) Can't get enough of Xtreme4. This is too exciting. We'll see you in Annapolis.
STEAL
by: ANG - 06/16/2008 06:26 PM
THEIR LITTLE BEAR.
speeding into chillicothe
by: steve baker - 06/16/2008 06:28 PM
Boy, you 4 really turned it up a notch in central ohio. I see you averaged almost 24 mph on the leg to Chillicothe. Great going! Blew away the two mens teams ahead of you. And from what I can see, you're only 8 mins behind the Irish team. Motor on Xtreme!
The little engine that could
by: Josh - 06/16/2008 08:12 PM
Come on sweet pickles bus, get those guys vittles! They're working overtime for the silver!
Amazing!
by: Anita - 06/17/2008 08:14 AM
It's been so great to follow you across the country (albeit virtually). Best of luck on this last day...Annapolis is Xtreme4's home turf!!