: Spread the word via social networks and email. « Back to Blog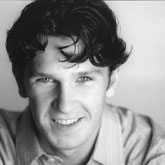 If it's not one thing it's another. First low blood sugar, then no air-conditioning and now we're under attack. This is coming to you from the Leap Frog Vehicle (a.k.a. a Large White Van) and if you can hear...read this---SEND HELP!!! We are under attack from a foreign object pounding on the roof. At the start of our pull everything was under control: smooth transition from Crew A to Crew B, excellent terrain, slight tailwind...and then it happened. The beast awakened. First it began pound ever so slightly on the roof, the sound of a branch fall off a tree and landing on a roof. But it began to grow in strength. The rapidity of the beast was unparalleled. It was certainly no human sound or movement. We stopped the car and checked to see unsightly gaze of a monster-but none could be found. We continued on, but the noise persisted. And then it hit us. It wasn't the lights on top of the car that I had already duct taped down, it was the solar panels being ripped off the roof. I jump out climb on top of the van and batten down the hatches while they make an exchange. We tell Patrick all about it and thinks nothing of it and only a couple pulls later he jumps out of his seat. They've come apart again. Once more into solar panels, dear friends, once more! Crisis averted. They say it wouldn't be RAAM without things going wrong.






Stay in touch with reciprocal links between blogs. Contact us for info.


Xtreme4 RSS

See these and many more videos at our YouTube Channel