: Spread the word via social networks and email. « Back to Blog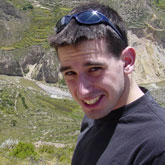 Hey everyone, Chad here again.
A group of us are going to be welcoming home the RAAM team tomorrow evening. Right now they are due to arrive around 7:00-8:30pm based on their current pace. I imagine their arrival time will only fluctuate within a couple hours either way at most.

We are planning on leaving Capitol Hill around 4pm to avoid DC Traffic out to Annapolis and get all set up for their arrival (be there about 5pm or so).
Also, don't plan on getting directly down there as the streets may be blocked off or have limited access. They get a police/parade escort from the Annapolis Mall down to Dock St, so plan accordingly!

Click here for a MAP

I imagine we will try to be somewhere near Dock St. as much as possible and if you plan on coming just ask around for Xtreme4!!!
The more the merrier and it would be good to see the champagne dousing we are going to give them when they cross the finish line!!!
BRING IT HOME XTREME4, YOU ARE ALMOST ON HOME TURF NOW!


Comments:
Welcome them home
by: Doug C. - 06/17/2008 08:34 AM
I have been following all week. Its very exciting that they have lead their category from the start and are mowing down even the all male teams. I don't know any of you but its exciting since I am a "homer". Wish I could go out to Annapolis with you tonight but life does not allow for that to happen. Welcome all 4 riders (and crew) home and tell them JOB WELL DONE!
Vuelen como el viento!
by: Christine - 06/17/2008 01:39 PM
Can't be there in person but will be there in spirit! So exciting!! Can't wait to hear about the adventures. The end is in sight...GOOOOOOOO xtreme4! Hi Paul.