: Spread the word via social networks and email. « Back to Blog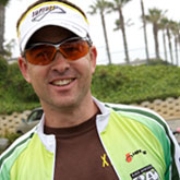 Awesome showing by Matias Palavecino (RAAM 2010) and Patrick Serfass (RAAM 2008) at the Dextro Energy Triathlon. Matias came in 2nd overall and Patrick was right on his heels at 11th overall. Very impressive - way to represent!






Stay in touch with reciprocal links between blogs. Contact us for info.


Xtreme4 RSS

See these and many more videos at our YouTube Channel