: Spread the word via social networks and email. « Back to Blog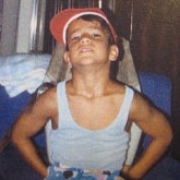 Race Total: 4:04:10
Swim: 24:10
Bike: 2:17:35 (24.4mph avg)
Run: 1:20:07 (6:07 per mile avg)

What a day! The swim was a rinse cycle, a tailwind carried us into Providence on the bike, and the run... that damn hill x 2!! What a beater! Couldn't have asked for better weather and a better result.

Looking forward to see where the RAAM training can take my cycling, but before then see you in Kona!











Stay in touch with reciprocal links between blogs. Contact us for info.


Xtreme4 RSS

See these and many more videos at our YouTube Channel