: Spread the word via social networks and email. « Back to Blog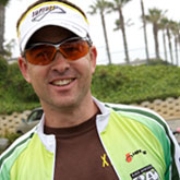 Paul and I took off mid day to join forces with Route1Velo down at Hains Point. Mile sprints before a long ride always seems like a great idea when your legs are fresh- oh wait, they're still tired from last nights trainer ride. Anyway, we pushed out some serious watts for a few laps and then headed out into unchartered roads in Rockville. We collected some grime wheeling around as the snow kept melting. It was messy but well worth the outdoor miles as the weekend shapes up to be cold cold cold! Great 3.5 hour ride to get you all juiced up for more training.









Stay in touch with reciprocal links between blogs. Contact us for info.


Xtreme4 RSS

See these and many more videos at our YouTube Channel