: Spread the word via social networks and email. « Back to Blog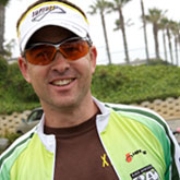 We took a fast ride in the ambulance to central hospital (some where near our hotel) and got in a waiting line at the Emergency Room. Apparently it wasn't serious enough to get bumped in line- by the looks of it we were last which in some ways is a blessing. We've been hanging out cracking jokes for a couple hours. She's intent on riding tomorrow. We'll need to get her another wheel. Her front rim was totally ruined- cracked in half. At this point we're waiting for a CAT scan and get her wounds cleaned up.. After that then hopefully back to the hotel and get some food. Andrea is anxious to get a solid meal and get cleaned up. I think the hours of waiting has us wondering if we should have come but better to be safe. Her mood is up and we'll be among friends soon. Paul brought us some good vibes and some clothes. More to follow.






Comments:
sheet metal fabrication
by: sheet metal fabrication - 09/29/2008 11:25 AM
Precision sheet metal fabrication: Click to learn more about custom,precision sheet metal fabrication directory. The pneumatic cylinder manufacturers catalog, pneumatic cylinder supplier from here, pneumatic cylinder factories.



Stay in touch with reciprocal links between blogs. Contact us for info.


Xtreme4 RSS

See these and many more videos at our YouTube Channel