: Spread the word via social networks and email. « Back to Blog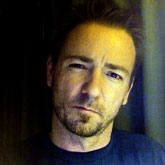 TeamXtreme split up into two training groups for a 6 hr simulation exercise Sunday. We focused this first whole team excercise on rider exchanges. We followed the Total200 route down to the Patuxent River and turned back just before hitting the Governer Thomas bridge. TeamX was able to amass 96.5 miles in 4:30 minutes of riding (avg. 21.44). Eric and Patrick rode hard for their 25 minute pulls. The Jump car was successful at retrieving the off-going rider and shuttling them forward for another exchange. The riders practiced a bottle exchange with the Chase car semi-successfully. Don't look for footage on the VeloChannels Perfect Practices year end roundup… more like America's Funniest. We have a better understanding of what kind of info would be important to log regarding route, mileage, performance and nutrition. (Patrick insisted on giving me Pee by Pee updates. "…number oned twice before we started, once at xchange 2, should've again at last xchange and am hurtin now because of it") paraphrased.
Overall the two cars that went out with Eric and Patrick (TeamX) worked well together and communicated well. The exercise pointed out some shortcomings and highlighted some things we hadn't previously considered that we will be sorting out for the next team ride.

Comments:
Oops
by: Daren Mills - 03/08/2008 12:05 AM
I'm meant to write more. Hey, great way to spend 6 Hours. Are you driving or passing assisting in the bottle exchange. Great banner above of our Big Sur Ride!